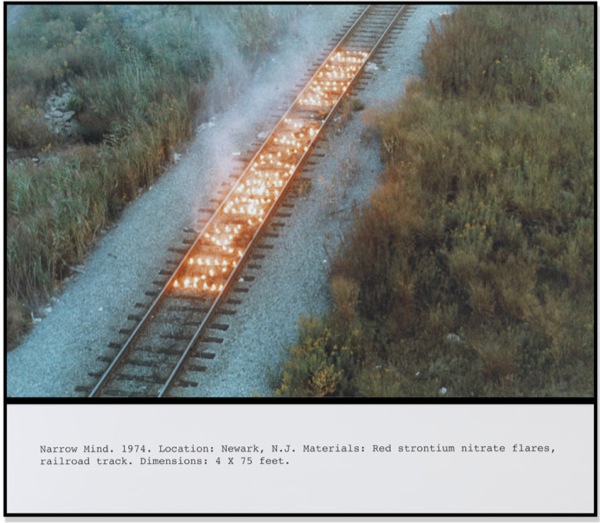 Nov. 7: 'New Jersey as Non-Site'
Friends of Art History sponsor event at Princeton University
8:41 a.m., Oct. 24, 2013--The University of Delaware Friends of Art History invites alumni and friends to join alumna and curator Kelly Baum at 5:30 p.m., Thursday, Nov. 7, when she discusses her exhibition New Jersey as Non-Site on view at the Princeton University Art Museum.
Baum's exhibition sheds a new light on New Jersey as "one of the most important laboratories for experimental art after World War II." The exhibition features more than 100 works of art by 16 artists working in New Jersey from 1950-75.
June 5: Blue Hen 5K
University of Delaware graduates planning to attend Alumni Weekend are encouraged to register for the annual Blue Hen 5K walk and run, which will be held Sunday morning, June 5.
June 6-9: Food and culture series
The 20th annual June Lecture Series at the Osher Lifelong Learning Institute at UD in Wilmington will be held June 6-9. Titled 'June a la Carte,' this year's program focuses on great political documents, feminism, world politics and a Newark cuisine sampler.
Through this focus on New Jersey, Baum demonstrates that the often maligned state, cast as an "other" to New York City, played an integral role for breakthroughs in sculpture, conceptualism, performance and land art. 
It was in New Jersey's "industrial landscapes, crumbling cities, crowded highways, and banal suburbs" that artists such as Allan Kaprow, Dan Graham, Gordon Matta-Clark and Robert Smithson created some of the most significant works of their career.
New Jersey's mines and ruins provided the contradictory and incongruous landscape that helped to develop a "post-studio practice," which later informed the artists' practices both abroad and in the West.
Baum, a Department of Art History doctoral alumna, is the Haskell Curator of Modern and Contemporary Art at the Princeton University Art Museum. Her presentation will be held in 101 McCormick Hall on the Princeton University campus.
This event is free, however registration is strongly encouraged; to register go to this UDconnection web page.
The event is part of an ongoing program organized by UD's Friends of Art History and featuring distinguished faculty and alumni of the Department of Art History.