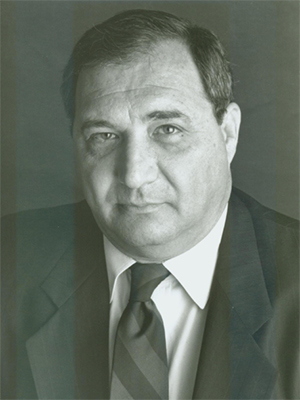 Oct. 28: 'Fighting Hate'
Anti-Defamation League national director to speak at UD
1:33 p.m., Oct. 15, 2013--Abraham H. Foxman, national director of the Anti-Defamation League (ADL), will speak at the University of Delaware at 7 p.m. on Monday, Oct. 28, in the Puglisi Orchestra Hall of the Roselle Center for the Arts.
The lecture, "Fighting Hate and Anti-Semitism: 100 Years of Experience and Still Learning," is free and open to the public and is sponsored by Jewish Studies, Hillel and the Delaware Humanities Forum. 
June 5: Blue Hen 5K
University of Delaware graduates planning to attend Alumni Weekend are encouraged to register for the annual Blue Hen 5K walk and run, which will be held Sunday morning, June 5.
June 6-9: Food and culture series
The 20th annual June Lecture Series at the Osher Lifelong Learning Institute at UD in Wilmington will be held June 6-9. Titled 'June a la Carte,' this year's program focuses on great political documents, feminism, world politics and a Newark cuisine sampler.
The event is part of several anniversary celebrations, including the 20th anniversary of the Kristol Center for Jewish Life/Hillel Foundation at UD and the University's Jewish Studies program. This year also marks the 100th anniversary of the ADL.
Foxman, who has worked for ADL since 1965, is internationally known as a leader in the fight against anti-Semitism, hatred, prejudice, bigotry and discrimination. Before being named the league's national director in 1987, he worked in its international affairs and civil rights divisions. 
The ADL was founded in 1913 "to stop the defamation of the Jewish people and to secure justice and fair treatment to all." The organization works to build bridges of communication, understanding and respect among diverse groups, carrying out its mission through a network of 27 regional and satellite offices in the United States and an office in Israel.
Honorary chairs of the Oct 28 event are Yetta Chaiken and Dan, Howard and David Kristol. Immediately after Foxman's lecture, a patron reception will be held at the Kristol Center.
About Jewish Studies
The Jewish Studies Program at UD, established in the fall of 1993, is an interdisciplinary program within the College of Arts and Sciences. Jewish Studies is a secular, academic discipline that covers Jewish civilization from its ancient Near Eastern origins through its contemporary history and culture in the United States, in Israel and in communities around the world.
The program is housed in the Frank and Yetta Chaiken Center for Jewish Studies and was endowed with a generous gift by the Chaikens.
The program focuses on teaching and research on Jewish history, literature, culture and philosophy, building its strength from the interdisciplinary nature of the intellectual offerings. It draws on faculty in departments such as Anthropology, English, Foreign Languages and Literatures, History, Philosophy, Political Science and International Relations, Sociology and Criminal Justice, and Women and Gender Studies. The program offers a variety of courses leading to one of two minors in Jewish Studies and sponsors academic speakers and cultural events.
To make a contribution to support the Jewish Studies Program, please contact Nekita Nesmith at 302-831-0612 or nnesmith@udel.edu.
About Hillel
Hillel is an organization that supports Jewish campus life around the globe and has been a longtime student organization at UD. In 1993, the Kristol Center opened at 47 West Delaware Avenue to house Hillel.
It works in the U.S. and abroad through information, education, legislation and advocacy and serves as a resource for government, media, law enforcement, educators and the public.
Immediately after Foxman's Oct. 28 lecture, a patron reception will be held at the Kristol Center.
Tickets, at $100 per person or $180 per couple, will help fund weekly Shabbat dinners at Hillel for UD students. To attend the reception, an RSVP is required; visit www.udhillel.org or call 302-453-0479.