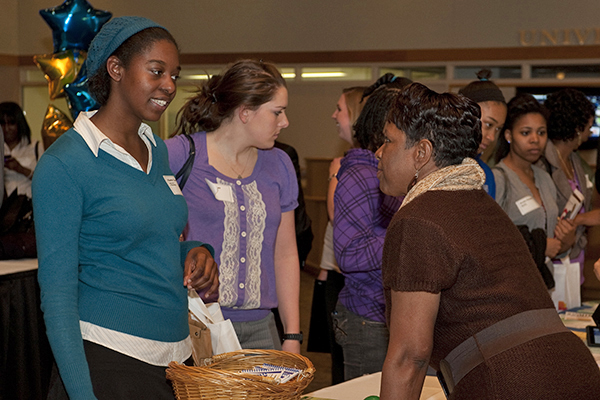 Nov. 16: Workplace diversity
Career Services Center to host Multi-Ethnic Cultural Conference
8:30 a.m., Nov. 6, 2013--The University of Delaware Career Services Center will host its annual Multi-Ethnic Cultural Conference on Saturday, Nov. 16, from 9 a.m. to 3 p.m., at Clayton Hall.
The Multi-Ethnic Cultural Conference (MECC) gives students the opportunity to meet employers who embrace diversity, network with experienced UD alumni, prepare for graduate school, and identify and utilize University resources to proactively jumpstart their careers.
June 5: Blue Hen 5K
University of Delaware graduates planning to attend Alumni Weekend are encouraged to register for the annual Blue Hen 5K walk and run, which will be held Sunday morning, June 5.
June 6-9: Food and culture series
The 20th annual June Lecture Series at the Osher Lifelong Learning Institute at UD in Wilmington will be held June 6-9. Titled 'June a la Carte,' this year's program focuses on great political documents, feminism, world politics and a Newark cuisine sampler.
Steve Pemberton, the chief diversity officer and divisional vice president of Walgreens and author of A Chance in the World, will be sharing the powerful story of how he overcame diversity hardships and furthered his career. 
MECC attendees have the choice to attend a workshop that focuses on the hiring or the graduate school admissions process. 
Following the keynote speaker, students will have the opportunity to network with employers by attending the career fair portion of the conference. Twenty companies will be in attendance, including M&T Bank, National Security Agency, Teach for America, Kohl's, Peace Corps, Morgan Stanley, and Christiana Care Health System.
All University of Delaware students are invited to attend the conference and should register through Blue Hen Careers by Nov. 11. Click here to register. 
Article by Keri Betters