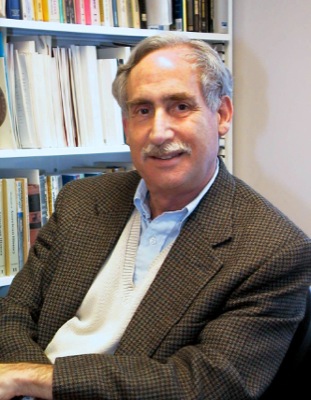 SHA president
UD's Peter Kolchin to lead Southern Historical Association
9:13 a.m., Nov. 8, 2013--Peter Kolchin, the Henry Clay Reed Professor of History at the University of Delaware, has begun serving as president of the Southern Historical Association (SHA), the premier professional association for historians of the U.S. South.
Kolchin, who had been SHA vice president, assumed his new post at the association's annual meeting Nov. 2 in St. Louis.
National Medal of Science
President Barack Obama recently presented the National Medal of Science to University of Delaware alumnus Rakesh Jain.
Warren Award
Rosalind Johnson, assistant dean for student success in the NUCLEUS Program in UD's College of Arts and Sciences, was presented the John Warren Excellence in Leadership and Service Award during a May 26 ceremony.
He specializes in 19th century U.S. history, the South, slavery and emancipation and has written comparative histories of U.S. slavery and Russian serfdom. His books include First Freedom: The Responses of Alabama's Blacks to Emancipation and Reconstruction; Unfree Labor: American Slavery and Russian Serfdom; American Slavery, 1619-1877; and A Sphinx on the American Land: The Nineteenth-Century South in Comparative Perspective. 
Kolchin has won the Bancroft Prize in American History, the Organization of American Historians' Avery Craven Award and the SHA's Charles Sydnor Award. He also has received UD's Francis Alison Award, the University's highest faculty honor.
In April, he was a featured speaker at the Emancipation Symposium organized by UD and held in Wilmington, Del., at which he described how war — including the American Civil War — tended to weaken slaveholder regimes.
The Civil War "increasingly became a war about slavery," Kolchin told that audience. "If not for the Civil War, the United States might have outlasted Brazil" as the last Western nation to abolish the practice.
The Southern Historical Association, founded in 1934 to promote interest and research in Southern history, publishes the Journal of Southern History.
Article by Ann Manser