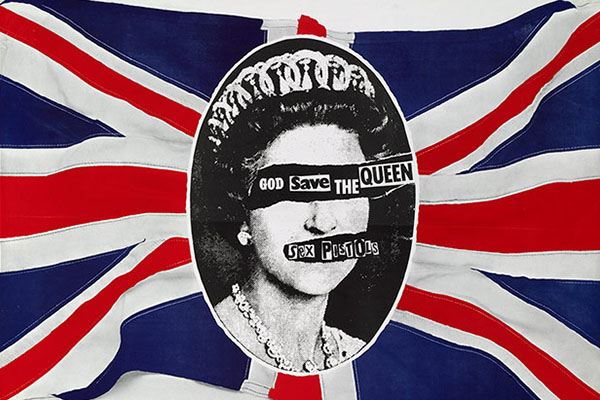 Nov. 6: Gothic Revivals
Art historian Tim Barringer to discuss British art, music
4:12 p.m., Nov. 5, 2013--Tim Barringer, the Paul Mellon Professor of the History of Art at Yale University and a leading scholar of British art, will deliver a free, public lecture at 5:30 p.m., Wednesday, Nov. 6, in 116 Gore Hall at the University of Delaware campus in Newark.
Barringer will speak on the topic "Gothic Revivals in British Art and Music: Pugin to Punk Rock."
June 5: Blue Hen 5K
University of Delaware graduates planning to attend Alumni Weekend are encouraged to register for the annual Blue Hen 5K walk and run, which will be held Sunday morning, June 5.
June 6-9: Food and culture series
The 20th annual June Lecture Series at the Osher Lifelong Learning Institute at UD in Wilmington will be held June 6-9. Titled 'June a la Carte,' this year's program focuses on great political documents, feminism, world politics and a Newark cuisine sampler.
The talk is part of the Art History Graduate Student Lecture Series. Registration is not required but strongly encouraged, and can be completed at this website. Parking will be available in the Trabant University Center garage.
In his lecture, Barringer will aim to refute "a key axiom of Modernism" by demonstrating that "the revival of past styles can constitute a radical cultural intervention." He will focus on the work of Augustus Welby Northmore Pugin, architect, theorist and musicologist; William Dyce, painter, Pre-Raphaelite, theologian and composer; and Ralph Vaughan Williams. Barringer will then offer a comparison to the iconic punk band the Sex Pistols, who like Pugin the Victorian architect "were unstable, provocative and raucous polemicists…who created a conflictual aesthetic — musical and visual — designed to alarm and destabilize the complacent establishment of the day."
A renowned scholar of the Pre-Raphaelite Brotherhood, Barringer co-curated the exhibition Pre-Raphaelites: Victorian Avant-Garde at the Tate Britain in 2012, which traveled to the National Gallery of Art in Washington in 2013.
The Department of Art History's 2013-14 Graduate Student Lecture Series is organized by Liz Simmons and Karli Wurzelbacher (co-chairs), Sarah Leonard, Vanessa Reubendale, Jeff Richmond-Moll, Hannah Segrave and Rachel Zimmerman. The faculty adviser for the lecture series is Camara Holloway, assistant professor of art history. 
The full list of lectures can be found at this website.