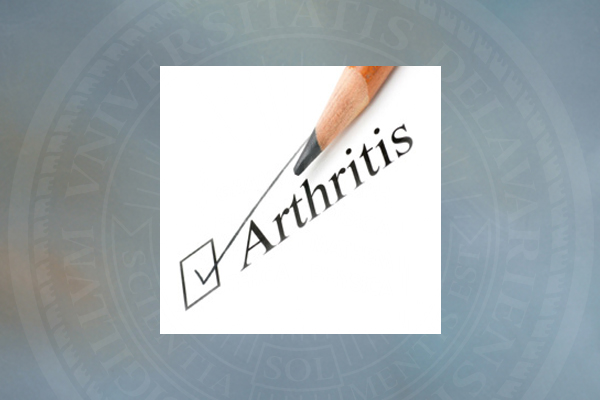 May 30: Arthritis Awareness
Delaware Rehabilitation Institute to host Arthritis Awareness seminar
9 a.m., May 8, 2014--The Delaware Rehabilitation Institute (DRI) at the University of Delaware will host an Arthritis Awareness seminar from 8-11 a.m., Friday, May 30, at the Science, Technology and Advanced Research (STAR) Campus, home of DRI.
The seminar will highlight arthritis research and what can be done to help treat it.  
June 5: Blue Hen 5K
University of Delaware graduates planning to attend Alumni Weekend are encouraged to register for the annual Blue Hen 5K walk and run, which will be held Sunday morning, June 5.
June 6-9: Food and culture series
The 20th annual June Lecture Series at the Osher Lifelong Learning Institute at UD in Wilmington will be held June 6-9. Titled 'June a la Carte,' this year's program focuses on great political documents, feminism, world politics and a Newark cuisine sampler.
Invited speakers include Nick Turkas, senior vice president of health and wellness, Arthritis Foundation Mid Atlantic Region; Nancy Kim, M.D., Christiana Spine Center; Michael Axe, M.D., First State Orthopaedics; Joseph Zeni, assistant professor of physical therapy; and Lucas Lu, assistant professor of mechanical engineering.
The seminar is open to the public, and members of the community are encouraged to attend.  Free parking and continental breakfast will be provided to those registered. 
Registration is required and space is limited to the first 100 registrants. Visit the DRI website for additional seminar and registration information.
Those who have questions can contact DRI at 302-831-6404 or visit the website.