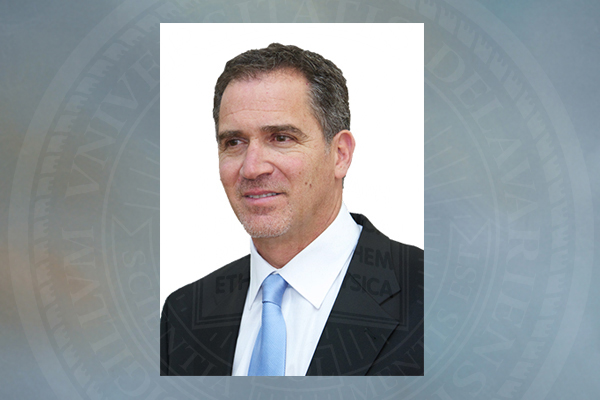 March 26: Peled to speak
Students for Justice in Palestine will host author, activist Miko Peled
8:45 a.m., March 17, 2014--Students for Justice in Palestine at the University of Delaware will host Miko Peled, an Israeli author and activist, at 7 p.m., Wednesday, March 26, in 102 Gore Hall.
Peled, born in Jerusalem in 1961 to a well-known Zionist family, is the author of The General's Son: Journey of an Israeli in Palestine.
June 5: Blue Hen 5K
University of Delaware graduates planning to attend Alumni Weekend are encouraged to register for the annual Blue Hen 5K walk and run, which will be held Sunday morning, June 5.
June 6-9: Food and culture series
The 20th annual June Lecture Series at the Osher Lifelong Learning Institute at UD in Wilmington will be held June 6-9. Titled 'June a la Carte,' this year's program focuses on great political documents, feminism, world politics and a Newark cuisine sampler.
According to a UD representative of Students for Justice in Palestine, Peled's talk should be of interest to the campus community because "his family lived the history of the Israel/Palestine issue, which is one of the central moral issues of our time. The U.S. is directly involved. It affects us all." 
Peled's grandfather signed the Israeli Declaration of Independence, and his father was a general in the Six-Day War of 1967.
Peled began his personal journey after his niece Smader was killed by a suicide bomber in Jerusalem. "Realizing that your side of the story is not the only side to the story … and in the end finding that the story upon which I was raised was a lie – now that is an interesting journey," he said.
Peled is dedicated to transforming the Israeli system, saying, "For the good of both nations, the Separation Wall must come down, the Israeli control over the lives of Palestinians must be defied so that a secular democracy where all Israelis and Palestinian live as equals be established in our shared homeland."
Peled has toured the United States, South Africa, Israel and other countries, as well.
This event is free and open to the public. A reception will follow. Books will be available for purchase and Miko will sign copies of the book.