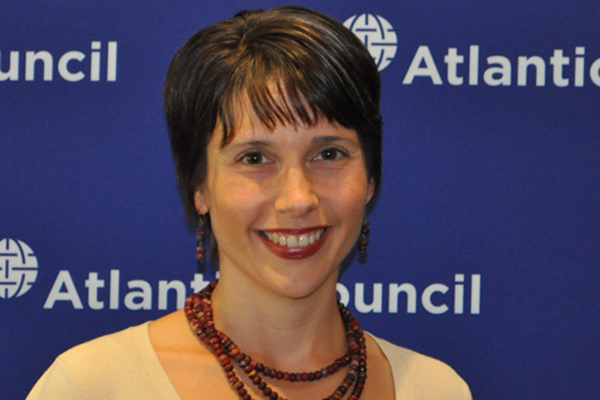 March 12: Global Agenda
Danya Greenfield to speak on 'The Arab Spring and Beyond'
11:32 a.m., March 7, 2014--Danya Greenfield, acting director for the Atlantic Council's Rafik Hariri Center for the Middle East, will be the featured speaker as the spring Global Agenda speaker series continues on Wednesday, March 12, at 7:30 p.m. in Mitchell Hall.
Greenfield, a democracy and governance specialist with extensive experience in the Middle East and North Africa, will speak on the topic "The Arab Spring and Beyond."
June 5: Blue Hen 5K
University of Delaware graduates planning to attend Alumni Weekend are encouraged to register for the annual Blue Hen 5K walk and run, which will be held Sunday morning, June 5.
June 6-9: Food and culture series
The 20th annual June Lecture Series at the Osher Lifelong Learning Institute at UD in Wilmington will be held June 6-9. Titled 'June a la Carte,' this year's program focuses on great political documents, feminism, world politics and a Newark cuisine sampler.
The theme of this year's Global Agenda series, which is directed and moderated by Julio Carrión, director of the Center for Global and Area Studies and professor of political science and international relations, is "Global Demands, Regional Responses."
The series is free and open to the public.
Greenfield leads the Yemen Policy Initiative and writes extensively on Yemen, Jordan and Egypt, as well as on U.S. assistance to the Arab world.
Prior to joining the Atlantic Council, Greenfield worked as a program officer at both the Center for International Private Enterprise and International Republican Institute.
Before becoming a program officer, she participated in a year-long fellowship to study Arabic at the American University of Cairo and worked with the Egyptian Center for Women's Rights, and the non-governmental organization (NGO) and interfaith community in Washington, D.C.
Her work includes implementing a three-year corporate governance project managing a portfolio of projects in Yemen; launching field offices and managing a variety of programs related to elections, political party strengthening and civil society development in Egypt, Lebanon, Tunisia, Qatar, Jordan and West Bank/Gaza; and advocating to increase U.S. international engagement, support foreign aid, and fulfill U.S. financial commitments to the United Nations.
The series will continue Tuesday, March 25, with a presentation by Sir Peter Westmacott, British ambassador to the United States.