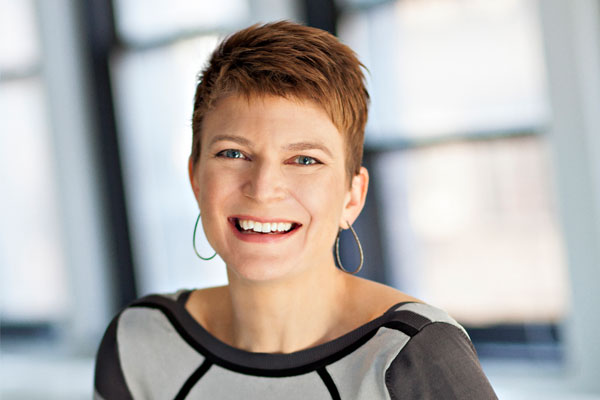 April 9: President's Leadership Series
Alumna Ingrid Steffensen to discuss lessons in learning from the racetrack
10:17 a.m., March 26, 2014--University of Delaware alumna and author Ingrid Steffensen will be featured in the President's Leadership Series on Wednesday, April 9.
The author of Fast Girl: Don't Brake Until You See the Face of God, Steffensen will discuss "This Is Your Brain at 135 Miles per Hour: Lessons in Learning from the Racetrack" at 4 p.m. in the Gore Recital Hall of the Roselle Center for the Arts on the campus.
June 5: Blue Hen 5K
University of Delaware graduates planning to attend Alumni Weekend are encouraged to register for the annual Blue Hen 5K walk and run, which will be held Sunday morning, June 5.
June 6-9: Food and culture series
The 20th annual June Lecture Series at the Osher Lifelong Learning Institute at UD in Wilmington will be held June 6-9. Titled 'June a la Carte,' this year's program focuses on great political documents, feminism, world politics and a Newark cuisine sampler.
Seating is limited and available on a first-come, first-served basis. Reservations are required. Those who plan to attend should RSVP at this website by Wednesday, April 2.
Ingrid Steffensen who earned her Ph.D. in art history from UD, holds a bachelor's degree from the University of Virginia and a master's degree from Yale University. She has taught art and architectural history at Princeton, Rutgers, NJIT and Bryn Mawr.
When her husband introduced her to high-performance driving at the racetrack, she said the experience changed her life. "I never thought of myself as brave, or adventurous or unusual in any way. Unexpectedly, exposure to this male-dominated sport changed everything I thought I knew about myself," she said. "Desperate to tell my tale to anyone who would listen, one of my friends—hoping, I think, to spare himself the endless greasy details—suggested I should start writing about it." 
The result -- her book Fast Girl --  is a life-affirming exploration of pushing oneself way beyond the comfort zone that a critic in The New York Times called an "entertaining account" filled with "witty insights."
Steffensen is now working on a book about another favorite topic, dogs. 
She is also the author of numerous articles and books on 19th and 20th century art and architecture and has written for a broader audience on such topics as Frank Lloyd Wright's automobiles, Bruce Springsteen's dog and the decade-long exchange of a cheap bottle of plonk between two sets of friends.
The President's Leadership Series brings prominent innovators and leaders in business, technology, athletics, the arts and the humanities to campus to share their knowledge and life experience with the UD community.