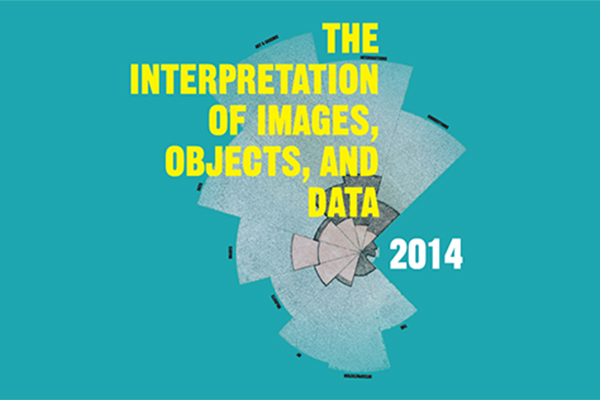 April 25: Art and Science symposium
Symposium to consider 'Interpretation of Images, Objects, and Data'
9:54 a.m., March 12, 2014--The inaugural Art and Science: Connections and Intersections symposium will be held on Friday, April 25, at the Interdisciplinary Science and Engineering Laboratory (ISE Lab) on the University of Delaware campus in Newark.
The forum will focus on relationships among arts, science and technology and is organized by the Department of Art History, ISE Lab and the Friends of Art History.
June 5: Blue Hen 5K
University of Delaware graduates planning to attend Alumni Weekend are encouraged to register for the annual Blue Hen 5K walk and run, which will be held Sunday morning, June 5.
June 6-9: Food and culture series
The 20th annual June Lecture Series at the Osher Lifelong Learning Institute at UD in Wilmington will be held June 6-9. Titled 'June a la Carte,' this year's program focuses on great political documents, feminism, world politics and a Newark cuisine sampler.
Presentations will circulate around this year's theme of the "Interpretation of Images, Objects, and Data" and will address the exchanges that occur in interdisciplinary research; the intersections of sciences and culture in historical contexts; and potential areas of collaboration and convergence between scholars working inside the academy and professionals operating outside, in arts, business, and technology environments.
Dabney Hailey, Hailey Consulting Group, Boston, will open the program with a participatory workshop using the analytical techniques of Visual Thinking Strategies and speaking about the cognitive and behavioral psychology research that supports it.
Featured scholars include:
Maura Flannery, professor of biology, St. John's University, who will discuss how botanical art has been pivotal in communicating scientific information about plants;
Charles Little, senior curator, Department of Medieval Art, Metropolitan Museum, and co-director of the Limestone Research Provenance Project, who will explain how the analysis of isotope decay is used to determine the provenance of Medieval sculpture;
Abigail Quandt, a UD alumna and head of book and paper conservation/senior conservator of manuscripts and rare books, the Walters Art Museum, Baltimore, who will shed light on the Archimedes Palimpsest Project that involved conservators, imaging scientists, art historians, and data specialists, among others, to recover and re-evaluate ancient scientific texts; and
Two student speakers, Kristin de Ghetaldi, a doctoral candidate in art conservation, and Elizabeth S. Diker, an undergraduate dual major in art history and art conservation, who will report on the interdisciplinary research they have conducted at UD.
Ending the program, keynote speaker Barbara Maria Stafford, William B. Ogden Distinguished Service Professor Emerita, University of Chicago, and Distinguished Visiting University Professor, Georgia Institute of Technology, will illuminate her work to create a new meta-field that bridges the humanities-neuroscience divide.  
Stafford is interested in how complex works of art help viewers cognize, confer reality, or have knowledge of what lies before one's eyes. She will discuss the threats posed to experience and perception by subcortical tailorized experiences, distractive electronic media, and the rise of filtering devices.
For additional information about the program schedule and the speakers, see the PDF document.
This symposium is a collaboration among the Department of Art History, ISE Lab and the Friends of Art History with additional funding from the Office of the Provost, the College of Arts and Sciences, Carol A. Nigro and Charles Isaacs, the UD Alumni Association, and the Department of Art Conservation.
Tickets are $50 per person, $20 for UD students. Capacity is limited and early registration is advised. Registration information can be found at this website.
For directions to ISE Lab and parking information, see the website.