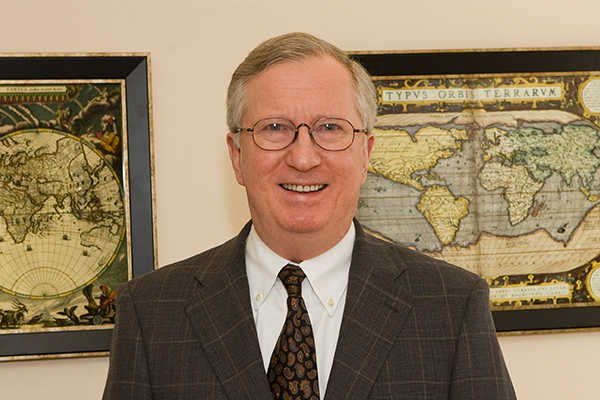 Lifetime service award
Richard Zipser honored by College of Arts and Sciences
10:01 a.m., June 25, 2014--Richard A. Zipser, who recently retired as professor and chair of the University of Delaware's Department of Foreign Languages and Literatures, has received the College of Arts and Sciences' 2014 Lifetime Service Award.
Dean George Watson, who presented CAS faculty awards for excellence in scholarship, teaching, service and advising at the college's annual Celebrating Achievement and Success event on May 20, postponed announcing the Lifetime Service Award at that time. Instead, he made the presentation at a ceremony later in the month that was held to honor Zipser's career.
National Medal of Science
President Barack Obama recently presented the National Medal of Science to University of Delaware alumnus Rakesh Jain.
Warren Award
Rosalind Johnson, assistant dean for student success in the NUCLEUS Program in UD's College of Arts and Sciences, was presented the John Warren Excellence in Leadership and Service Award during a May 26 ceremony.
The retirement reception was attended by two former CAS deans: Mark Huddleston, now president of the University of New Hampshire, and Conrado (Bobby) Gempesaw, now president of St. Johns University. 
Speakers at the event, in addition to Watson, included Nancy Brickhouse, UD deputy provost; Monika Shafi, Elias Ahuja Professor of German and chair of the Department of Women and Gender Studies; and R. Gary Ferguson, interim chair of the Department of Foreign Languages and Literatures and Elias Ahuja Professor of French.
"I can't think of anyone more deserving of a college lifetime service award than Richard Zipser, who chaired the Department of Foreign Languages and Literatures — one of the largest in the University — for 27 years," Ferguson said.
Zipser earned his doctorate from Johns Hopkins University in 1972 and then joined the faculty of Oberlin College until 1986, when he came to UD as a professor of German and department chair. He has received numerous awards from the University and from Delaware education officials and has served in such capacities as CAS special adviser for international affairs and acting associate provost for international programs and special sessions.
His scholarship focuses on literature of the German Democratic Republic, 19th century German literature and Anglo-German literary relations.
In a welcoming letter for the Department of Foreign Languages and Literatures, he wrote: "Our greater mission is to help internationalize the University of Delaware. We are in a position to enhance the offerings of other departments by adding an international dimension to them, and we do whatever we can to ensure that everyone who is part of the University community will be prepared for citizenship in the global community."
Article by Ann Manser
Photo by Ambre Alexander Payne