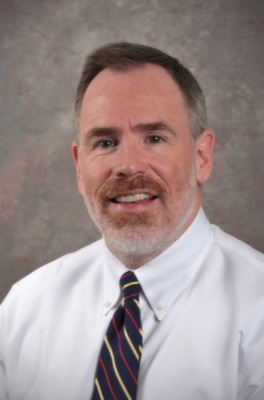 Feb. 6: Alison Lecture
Paul Quinn to present Francis Alison Inaugural Lecture
9:58 a.m., Jan. 24, 2014--Paul C. Quinn, professor of psychology at the University of Delaware, will present his Francis Alison Inaugural Lecture at 4 p.m., Thursday, Feb. 6, in the Gore Recital Hall at the Roselle Center for the Arts. 
Quinn received the 2013 Francis Alison Faculty Award, the University's highest faculty honor.
June 5: Blue Hen 5K
University of Delaware graduates planning to attend Alumni Weekend are encouraged to register for the annual Blue Hen 5K walk and run, which will be held Sunday morning, June 5.
June 6-9: Food and culture series
The 20th annual June Lecture Series at the Osher Lifelong Learning Institute at UD in Wilmington will be held June 6-9. Titled 'June a la Carte,' this year's program focuses on great political documents, feminism, world politics and a Newark cuisine sampler.
His topic on Feb. 6 will be "On the Developmental Origins of Differential Responding to Social Category Information." A reception will be held immediately after the talk in the Puglisi Orchestra Hall at the Roselle Center for the Arts.
Those planning to attend are asked to R.S.V.P. by Jan. 30 to provost-office@udel.edu.
A member of UD's faculty since 2003, Quinn has served in various administrative roles in his department, including director of graduate education, associate chair for research and graduate education and interim chair.
His research probes the mental life of infants: What do infants see? How do they think? What do they know about people, places and things? The research is funded by the National Institute of Child Health and Human Development and has, in the past, been supported by the National Science Foundation and the National Institute of Mental Health, resulting in more than 160 journal publications and book chapters. 
Quinn is coeditor of Developmental Science and also serves on the editorial boards of Psychological Science, Infancy, Infant Behavior & Development, and Journal of Experimental Child Psychology. He further served as a panel member on the Cognition and Perception Study Section with the Center for Scientific Review at the National Institutes of Health from 2002 to 2006. 
He has received fellowships from the Human Frontiers Science Program and the British Academy, was a visiting professor at the Institute of Child Development, University of Minnesota in 2004 and was the Marie Curie Visiting Professor at the Centre for Brain and Cognitive Development, Birkbeck College, University of London, in 2009. He is a fellow of both the American Psychological Association and the Association for Psychological Science.
He earned his bachelor's and doctoral degrees from Brown University.