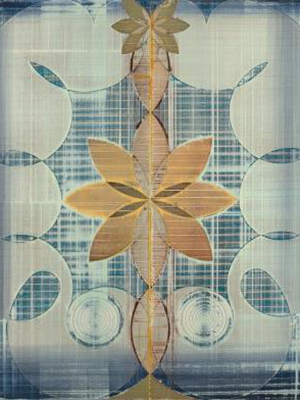 Feb. 12-June 28: 'Strategy and Structure'
UD's Robert Straight featured in Old College West Gallery exhibition
8:17 a.m., Feb. 10, 2014--Works by University of Delaware art professor Robert Straight will be featured in the exhibition "Strategy and Structure: The Work of Robert Straight" on view Feb. 12-June 28 in the Old College West Gallery.
In developing this exhibition with the University Museums, Straight suggested the title "Strategy and Structure." Looking at the works presented, which date from the early 1970s to the present, visitors will become aware of the artist's increasingly complex architecture of abstraction.
June 5: Blue Hen 5K
University of Delaware graduates planning to attend Alumni Weekend are encouraged to register for the annual Blue Hen 5K walk and run, which will be held Sunday morning, June 5.
June 6-9: Food and culture series
The 20th annual June Lecture Series at the Osher Lifelong Learning Institute at UD in Wilmington will be held June 6-9. Titled 'June a la Carte,' this year's program focuses on great political documents, feminism, world politics and a Newark cuisine sampler.
Early in his career, Straight built forms into three dimensional wall sculptures but when he turned back to working in two dimensions, he discovered greater depths, opening up seemingly infinite spaces.
The curved and straight-edged forms of works of the 1990s reflect and multiply before exploding into the toroids, flexing grids and biomorphic patterns of recent paintings. Each is a universe unto itself, defined by unique color strategies and forms that float, intersect, and collide. In his most recent work, forms within that universe overpower the straight edge to become the artist's field.
This exhibition, made possible courtesy of the artist and the Schmidt/Dean Gallery, offers the opportunity to experience the evolution of the artist's work.
Several programs will be held in conjunction with the exhibition:
• Thursday, Feb. 20, 5-7 p.m., Old College Gallery, opening reception. Straight will speak at 5:15 p.m. and Sharon Fitzgerald, curator of the University Museums Mineralogical Museum, will speak at 6 p.m.
• Wednesday, March 5, 12:30-1:15 p.m., Old College Gallery, Artist's Talk, featuring Straight.
• Saturday, June 7, 2-2:45 p.m., Old College Gallery. Artist's Talk, featuring Straight.
In addition, the Newark Arts Alliance will offer related events to complement the exhibition, including its own "In the Abstract" exhibition to be held March 4-20 with Straight as the juror and "5 Mondays" programming March 17-April 14.