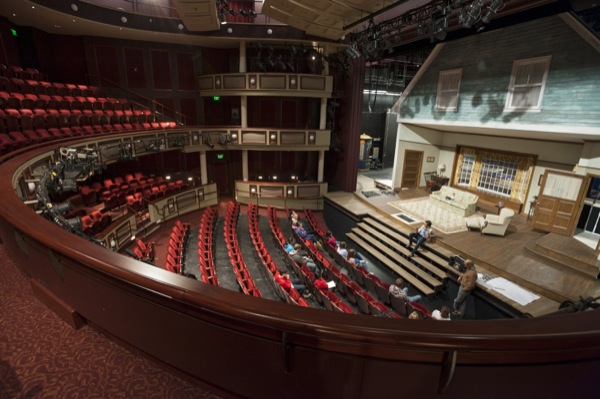 Campus theatre
UD's Center for the Arts among top 25 'most amazing' campus theatres
9:31 a.m., Feb. 12, 2014--The University of Delaware's Roselle Center for the Arts (CFA) has been ranked the 21st "most amazing campus theatre" by Best College Reviews, a blog that seeks to "provide relevant points of view, resource sharing, interesting topics, and vital information for today's prospective college student."
"[The CFA] features an incredible state-of-the-art auditorium that offers 90,000 square feet. The design of the proscenium theatre is particularly incredible with 450 seats including balconies," the post states. 
National Medal of Science
President Barack Obama recently presented the National Medal of Science to University of Delaware alumnus Rakesh Jain.
Warren Award
Rosalind Johnson, assistant dean for student success in the NUCLEUS Program in UD's College of Arts and Sciences, was presented the John Warren Excellence in Leadership and Service Award during a May 26 ceremony.
"The facilities also feature several other rehearsal and smaller theatres to allow for various performers," it continues. "The performance room is typically suitable for orchestras because of its high-end sound technology and features 300 seats."
The CFA opened in the fall of 2006 and houses the 450-seat Thompson Theatre; the black-box Studio Theatre, which seats up to 150; the 200-seat Gore Recital Hall; and the Puglisi Orchestra Hall, which seats up to 300, and 32 individual music practice rooms and instrument storage lockers for student use. 
It is the focal point of UD's performance arts community and serves as the main venue for artists and performers in the Department of Music, as well as the University's theatre company, the Resident Ensemble Players. 
Photo by Evan Krape