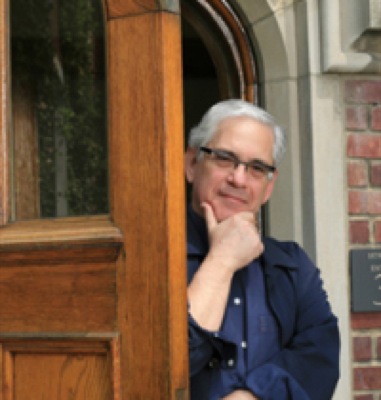 March 5: David Norton Lecture
Princeton's Nehamas to deliver David Norton Memorial Lecture
7:36 a.m., Feb. 11, 2014--Alexander Nehamas of Princeton University will deliver the spring David Norton Memorial Lecture at 5:30 p.m., Wednesday, March 5, in 111 Memorial Hall on the University of Delaware campus in Newark.
Nehamas, the Edmund N. Carpenter II Class of 1943 Professor in the Humanities, will speak on the topic "Can the Art of Living Be Taught?"
June 5: Blue Hen 5K
University of Delaware graduates planning to attend Alumni Weekend are encouraged to register for the annual Blue Hen 5K walk and run, which will be held Sunday morning, June 5.
June 6-9: Food and culture series
The 20th annual June Lecture Series at the Osher Lifelong Learning Institute at UD in Wilmington will be held June 6-9. Titled 'June a la Carte,' this year's program focuses on great political documents, feminism, world politics and a Newark cuisine sampler.
Nehamas has been teaching philosophy and comparative literature at Princeton since 1990. He works on Greek philosophy, aesthetics, Nietzsche, Foucault, and literary theory. 
He received the 2001 Mellon Distinguished Achievement in the Humanities Award and the 2000 Academy of Athens Award for Distinguished Achievement in Hellenic Studies.
Nehamas also served as president of the American Philosophical Association in 2003-04.
His most recent book, Only a Promise of Happiness: The Place of Beauty in a World of Art, won a best professional/scholarly book in philosophy award from the Association of American Publishers in 2007. 
The lecture is sponsored by the UD departments of Philosophy and Art History.
It is supported by the David Norton Memorial Fund, honoring the late UD philosophy professor, and the Makiguchi Foundation, the Class of 1955 Ethics Endowment Fund, and the American Philosophical Association.
Refreshments will be served immediately following the lecture, which is free and open to the public.
For a flyer in PDF format, click here.