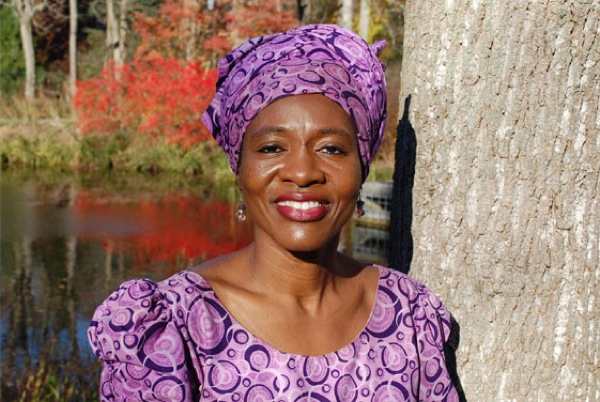 Feb. 19: Global Agenda
Emira Woods to open series with talk on 'Africa in 21st Century'
12:56 p.m., Feb. 12, 2014--Emira Woods, co-director of Foreign Policy In Focus at the Institute for Policy Studies in Washington, D.C., will open the spring Global Agenda speaker series with a presentation at 7:30 p.m., Wednesday, Feb. 19, in Mitchell Hall.
Woods, an expert on U.S. foreign policy with a special emphasis on Africa and the developing world, will address the topic "Africa in the 21st Century."
June 5: Blue Hen 5K
University of Delaware graduates planning to attend Alumni Weekend are encouraged to register for the annual Blue Hen 5K walk and run, which will be held Sunday morning, June 5.
June 6-9: Food and culture series
The 20th annual June Lecture Series at the Osher Lifelong Learning Institute at UD in Wilmington will be held June 6-9. Titled 'June a la Carte,' this year's program focuses on great political documents, feminism, world politics and a Newark cuisine sampler.
The theme of this year's Global Agenda series, which is directed and moderated by Julio Carrión, director of the Center for Global and Area Studies and professor of political science and international relations, is "Global Demands, Regional Responses."
The series is free and open to the public.
Woods has written on a range of issues from debt, trade and development to U.S. military policy. She serves on the boards of directors of Africa Action, Just Associates, Global Justice and the Financial Policy Forum. She is also on the Network Council of Jubilee USA.
Woods is a regular commentator on CNN's Your World Today and BBC's The World Today (Weekend), and appears regularly on Al Jazeera and Voice of America.
She has hosted a WashingtonPost.com online chat and has published pieces in BBC's Focus on Africa magazine and the NAACP's Crisis magazine, as well as the Miami Herald, the Christian Science Monitor, New York Newsday, the Nation, the Baltimore Sun, and the Rochester Democrat and Chronicle, among many others.
The series will continue Wednesday, March 5, with a presentation by Richard Wike, director of the Global Attitudes Project with the Pew Research Center.