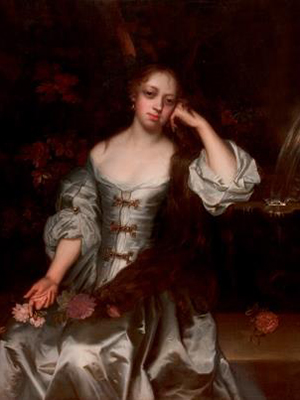 Feb. 12-June 28: 'Faces of the Collection'
'Faces of the Collection' exhibition set at Old College Gallery
8:50 a.m., Feb. 7, 2014--"Faces of the Collection," featuring portraits, sketches and sculptures that focus on faces, will be on view Feb. 12-June 28 in the University of Delaware's Old College Gallery.
Presenting and re-presenting works from the University Collection, the exhibition explores the diversity of the collection through the theme of "faces."
June 5: Blue Hen 5K
University of Delaware graduates planning to attend Alumni Weekend are encouraged to register for the annual Blue Hen 5K walk and run, which will be held Sunday morning, June 5.
June 6-9: Food and culture series
The 20th annual June Lecture Series at the Osher Lifelong Learning Institute at UD in Wilmington will be held June 6-9. Titled 'June a la Carte,' this year's program focuses on great political documents, feminism, world politics and a Newark cuisine sampler.
The Oxford English Dictionary offers a wide range of meanings for the word faces -- the front of the head of a human or an animal; a person, as in a "familiar face"; a representation of the face in art; or even a slang greeting for someone whose name has been forgotten. 
When faces are transformed into art, questions emerge. What makes a face a portrait  What do portraits reveal about their sitters, their creators, and their historical contexts? What is the difference between a portrait and a mask? What makes a face human? 
All of these questions and more come into play in this exhibition, the first in a series that will use selected themes as means of exploring the collection.
A Roman portrait bust comes into dialogue with Andy Warhol, and a mid-19th century American man of means converses with the 1963 wire sculpture Miscegenation by Hayward Oubre Jr. A self-portrait by the American artist Concetta Scaravaglione is brought into play with a 2nd century mummy portrait, a self-portrait by the Austrian expressionist Oskar Kokoschka and the Mexican muralist David Alfaro Siqueiros.
Beyond questions of representation, the exhibition seeks to introduce viewers to a wide range of media used by artists through time. Sculptures range from marble to wire to plaster; paintings from encaustic, to oil on canvas, to gouache; and prints from drypoint to lithography to Polaroid.
During the 2012 fall semester, with the support of the College of Arts and Sciences' Interdisciplinary Humanities Research Center, a group of faculty and staff met regularly to discuss new ways of looking at the University Museums' collections. This exhibition, organized by a team of the University Museums staff, is indebted to those discussions.