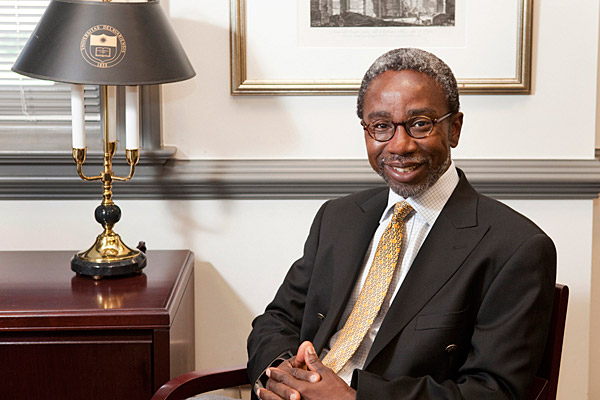 Feb. 22: Entrepreneurship
College of Engineering to hold half-day entrepreneurship conference
1:01 p.m., Feb. 14, 2014--The University of Delaware College of Engineering will host a half-day entrepreneurship conference on Saturday, Feb. 22, from 8 a.m.-1 p.m., in the Trabant University Center Theatre.
The conference was originally set Feb. 15 but was rescheduled due to the snowstorm.
June 5: Blue Hen 5K
University of Delaware graduates planning to attend Alumni Weekend are encouraged to register for the annual Blue Hen 5K walk and run, which will be held Sunday morning, June 5.
June 6-9: Food and culture series
The 20th annual June Lecture Series at the Osher Lifelong Learning Institute at UD in Wilmington will be held June 6-9. Titled 'June a la Carte,' this year's program focuses on great political documents, feminism, world politics and a Newark cuisine sampler.
Members of the UD campus community and the general public are invited and encouraged to participate. Attendance is free, but registration is encouraged. A continental breakfast will be provided beginning at 8 a.m.
During the conference, Dean Babatunde Ogunnaike will share his strategic vision for developing an entrepreneurial ecosystem in UD's College of Engineering. 
Guest speakers at the event include Charles Robins, managing partner of Fairmount Partners, and Ian Hughes, president of IP Legal Services.
Robins, a senior technology expert with more than 35 years of experience as an entrepreneur, executive, strategic consultant and investment banker, will discuss how to analyze and position a new-market technology and how to design a business plan. 
Hughes, whose background includes IP business, IP portfolio management and IP licensing, will offer insights into IP generation and potential monetization. A question and answer session will follow each talk.
The conference also includes a panel discussion devoted to taking entrepreneurship and technology transfer to the next level. The discussion will be moderated by Dan Freeman, associate professor of business administration and director of the Horn Program in Entrepreneurship.
Panel participants include:
Mike Bowman, associate director of UD's Office of Economic Innovation and Partnerships (OEIP) and state director of the Delaware Small Business and Technology Development Center (DSBTDC); 
Victor Clark, policy adviser to Delaware Gov. Jack Markell;
David Martin, department chair and Karl W. and Renate Böer Chaired Professor of Materials Science and Engineering at UD;
Bryan Tracy, CEO and lead scientist for Elcriton, a start-up company born from research conducted in an academic laboratory at UD;
David Weir, director of UD's Office of Economic Innovation and Partnerships; and 
Brad Yops, assistant director of the Technology Transfer Center, UD's Office of Economic Innovation and Partnerships.
For questions about the entrepreneurship conference, contact Crystal Maccari at 302-831-8017 or maccari@udel.edu.