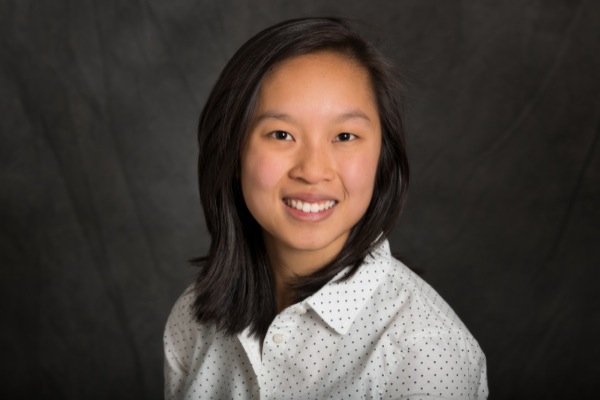 Nobel Prize ceremonies
UD freshman Hannah Wastyk goes to Sweden for Nobel Prize ceremonies
9:35 a.m., Dec. 2, 2013--There is a freshman on the University of Delaware campus who also happens to have an asteroid named after her. And soon, she will be in Sweden attending the Nobel Prize ceremonies scheduled Dec. 10.
These are the trappings of Hannah Wastyk, a Eugene du Pont Memorial Distinguished Scholar in the University Honors Program, after she won a first place and best in category in cellular and molecular biology at the Intel International Science and Engineering Fair (ISEF) while still in high school.
National Medal of Science
President Barack Obama recently presented the National Medal of Science to University of Delaware alumnus Rakesh Jain.
Warren Award
Rosalind Johnson, assistant dean for student success in the NUCLEUS Program in UD's College of Arts and Sciences, was presented the John Warren Excellence in Leadership and Service Award during a May 26 ceremony.
"It's all been unexpected magicalness," said Wastyk, who is preparing to leave for the Nobel festivities. She will be live-Tweeting from the event.
Wastyk herself is a bit of an unexpected scientific victor. The Palmyra, Pa., teen doesn't come from the typical family of doctors, scientists and engineers. Her father is a police officer and her mother works in customer service for a water company.
And if not for her efforts, she would never have attended the international science competition earlier this year.
Her high school wasn't a registered participant in the Capital Area Science and Engineering Fair, the regional competition she won that qualified her as one of 1,600 students to compete at ISEF. "My high school had never participated," she said of the regional fair.
The science department eventually stepped in and Wastyk reigned over students from 20-30 Harrisburg-area schools. Most students had competed in that fair for years and a girl in her category had won the year before.
Even Wastyk's research project got off to an unlikely start.
As a freshman in high school, she wanted to work in a laboratory at Penn State University. They told her she was too young, so she instead spent two years volunteering in the maternity and pediatric oncology wards at the medical center.
As a junior, she joined a lab, but was relegated to a role as observer. Wanting to get her hands dirty on the bench, Wastyk campaigned for a "promotion." In her senior year, she got her wish.
"When I started, I don't think they expected me to do anything," she said.
To the contrary, Wastyk showed through inhibition of a gene associated with melanoma she could stop cancer cell growth in multiple cell lines and in mouse models, without affecting healthy cells.
Wastyk thinks her grit and determination showed at ISEF, though she didn't say so in so many words. While most students were nervous to give their 15-minute presentations to 15 judges over the course of two days, Wastyk used her nerves as motivation. And she welcomed questions.
"The judges want to know your parents didn't do it for you," she said "It's something I wanted to do for me."
In addition to her achievements, the work has provided the foundation for her future. Wastyk is majoring in biochemistry at UD and she hopes to get an M.D./Ph.D. after she graduates.
"When you're researching, you know you are doing something that no one has pioneered before," she said. "To help other people alleviate the side effects [of cancer] right now is the most exciting thing in the world."
But first, she has to get through her freshman year. Her rigorous, chemistry-intensive schedule is proving to be more challenging than she expected. Her friends at Ivy League schools seem to be having an easier time.
But it's a challenge Wastyk welcomes. She plans to start researching during Winter Session with Catherine Grimes, assistant professor in biochemistry and organic chemistry, and is looking at a UD-supported program at Johns Hopkins for the summer.
Or maybe she will pursue opportunities at Nemours/Alfred I. duPont Hospital for Children. Delaware offers a lot of options, Wastyk said.
She couldn't be happier with her decision to become a Blue Hen. She even embodies it.
Wastyk said, "UD is a cohesive network that embraces people daring to be first."
Article by Kelly April Tyrrell
Photo by Evan Krape