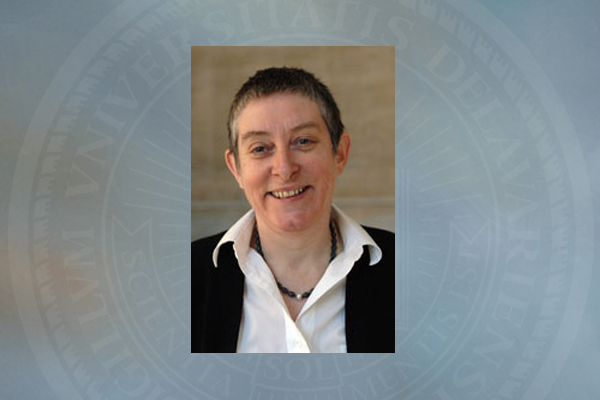 May 2: Vinson Lecture
MIT's Gibson to deliver Vinson Lecture on mechanical properties exhibited by plants
10:05 a.m., April 18, 2014--Lorna J. Gibson, Matoula S. Salapatas Professor of Materials Science and Engineering at the Massachusetts Institute of Technology (MIT), will deliver the Jack R. Vinson Distinguished Lecture at the University of Delaware on Friday, May 2.
The lecture will be held at 10 a.m. at the Center for Composite Materials, Room 106, with refreshments to follow.
June 5: Blue Hen 5K
University of Delaware graduates planning to attend Alumni Weekend are encouraged to register for the annual Blue Hen 5K walk and run, which will be held Sunday morning, June 5.
June 6-9: Food and culture series
The 20th annual June Lecture Series at the Osher Lifelong Learning Institute at UD in Wilmington will be held June 6-9. Titled 'June a la Carte,' this year's program focuses on great political documents, feminism, world politics and a Newark cuisine sampler.
Co-author of Cellular Solids: Structure and Properties and Cellular Materials in Nature and Medicine and fellow of the American Society of Mechanical Engineers (ASME), Gibson is known in the scientific community as a scientist, author and educator.
Her lecture, titled "The Hierarchical Structure and Mechanics of Plants," will discuss the wide range of mechanical properties exhibited by plants, with a particular focus on the microstructure of both the cell wall and the cellular structure in four plant materials.
Gibson will review the arrangement of the four basic building blocks in plant cell walls and the variations in cellular structure, which give rise to a wide range of mechanical properties.
Her research at MIT focuses on the mechanics of materials with a cellular structure such as engineering honeycombs and foams, natural materials such as wood, palm and bamboo and medical materials such as trabecular bone and tissue engineering scaffolds. Her recent projects include investigating aerogels for thermal insulation, nanofibrillar cellulose foams and the mechanics of plant materials.
The Jack R. Vinson Distinguished Lecture is part of the Department of Mechanical Engineering's 2014 Spring Lecture Series. For more information about the series, click here.
About the Vinson Lecture
The Vinson Lecture series honors Jack R. Vinson, the H. Fletcher Brown Professor Emeritus of Mechanical and Aerospace Engineering at the University of Delaware.
Vinson, who joined the UD faculty in 1964 and taught one of the first composites courses in the nation in 1969, was the founding director of the University's Center for Composite Materials in 1974. He served as chairman of UD's Department of Mechanical and Aerospace Engineering from 1965-79. He is a founding member of the American Society of Composites (ASC) and a fellow of both the ASME and the American Institute of Aeronautics and Astronautics (AIAA).