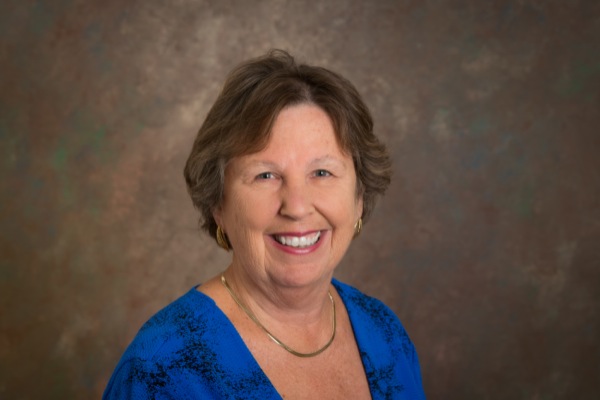 May 14: UDLA Faculty Lecture
Andersen to speak on 'A Quarter Century of Thinking About Women'
8:28 a.m., April 14, 2014--The University of Delaware Library Associates has announced the 2014 Annual Faculty Lecture, titled "A Quarter Century of Thinking About Women: Personal and Intellectual Reflections," to be given by Margaret Andersen, Edward F. and Elizabeth Goodman Rosenberg Professor of Sociology and interim vice provost for faculty affairs and diversity at UD. 
The lecture will be held on Wednesday, May 14, at 4:30 p.m. in the Reading Room of the Morris Library and is open to the University community and the public. Acceptances are encouraged, and walk-ins are welcome.
June 5: Blue Hen 5K
University of Delaware graduates planning to attend Alumni Weekend are encouraged to register for the annual Blue Hen 5K walk and run, which will be held Sunday morning, June 5.
June 6-9: Food and culture series
The 20th annual June Lecture Series at the Osher Lifelong Learning Institute at UD in Wilmington will be held June 6-9. Titled 'June a la Carte,' this year's program focuses on great political documents, feminism, world politics and a Newark cuisine sampler.
A reception for program attendees will follow in the adjacent area in the Reading Room after Andersen's presentation. Interested individuals may request a printed invitation by calling the Office of the Vice Provost at 302-831-2231 or by sending an email to UDLA@udel.edu. An online version of the invitation is available at this website in PDF format.
Andersen's most recent book is On Land and On Sea: Women in the Rosenfeld Collection, published by Mystic Seaport Museum and is a photographic essay of women across the course of the 20th century, based on images in the Rosenfeld Collection of Mystic Seaport. 
She is the author of several other books, including Thinking About Women: Sociological Perspectives on Sex and Gender; Race, Class, and Gender (with Patricia Hill Collins); Sociology: Understanding a Diverse Society (with Howard F. Taylor); Sociology: The Essentials (with Howard F. Taylor); Understanding Society: Readings in Sociology (with Kim A. Logio); Social Problems (with Frank R. Scarpitti and Laura L. O'Toole); and Living Art: The Life of Paul R. Jones, African American Art Collector (with Neil F. Thomas). 
On Land and On Sea will be available for purchase from the Barnes and Noble University of Delaware Bookstore both before and after her presentation. Andersen has expressed a willingness to sign copies of her book during the reception.
Acceptances for this program may be sent via email to libraryrsvp@winsor.lib.udel.edu or by telephone to 302-831-2231.