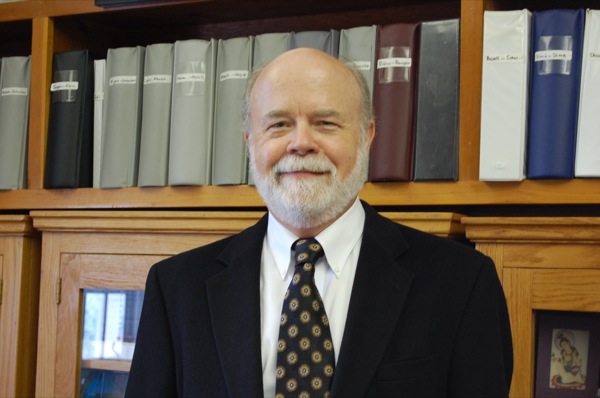 April 29: Gore Lecture
W.L. Gore Lecture Series to feature distinguished statistician William H. Woodall
3:43 p.m., April 11, 2014--William H. Woodall, a distinguished statistician and professor at Virginia Tech, will deliver a talk, "Monitoring and Improving Surgical Quality," during the fourth annual W.L. Gore Lecture Series in Management Science at noon, Tuesday, April 29, in Clayton Hall.
Hosted by the University of Delaware's Alfred Lerner College of Business and Economics and sponsored by an endowment from the Gore family, the lecture series features experts on topics from the application of probability, statistics and experimental design to decision making, including applications in academia, business, government, engineering and medicine.
June 5: Blue Hen 5K
University of Delaware graduates planning to attend Alumni Weekend are encouraged to register for the annual Blue Hen 5K walk and run, which will be held Sunday morning, June 5.
June 6-9: Food and culture series
The 20th annual June Lecture Series at the Osher Lifelong Learning Institute at UD in Wilmington will be held June 6-9. Titled 'June a la Carte,' this year's program focuses on great political documents, feminism, world politics and a Newark cuisine sampler.
The series recognizes the key role that the fields of probability, statistics and experimental design have played in the success of W.L. Gore & Associates Inc.
Woodall's lecture will describe some statistical issues related to the monitoring of surgical quality, including the important role of risk-adjustment in health care that is used to account for variations in the condition of patients. He will outline and illustrate methods for monitoring quality over time, and describe the National Surgical Quality Improvement Program (NSQIP) along with a case study demonstrating significant improvements in surgical infection rates and mortality.
Attendees are asked to register in advance of the event online; registration will be open through April 21 or until seating is no longer available. Registration is free for UD faculty, staff and students, and $10 for non-UD individuals, and includes the lecture and a buffet lunch.
A former editor of the Journal of Quality Technology from 2001 to 2003 and associate editor of Technometrics from 1987 through 1995 and in 2013, Woodall has published extensively on aspects of process monitoring.
He is the recipient of the ASQ Shewhart Medal (2002), ENBIS Box Medal (2012), Jack Youden Prize (1995, 2003), ASQ Brumbaugh Award (2000, 2006), Ellis Ott Foundation Award (1987), Soren Bisgaard Award (2012) and a best paper award from IIE Transactions on Quality and Reliability Engineering (1997). 
Woodall is a fellow of the American Statistical Association, a fellow of the American Society for Quality, and an elected member of the International Statistical Institute.