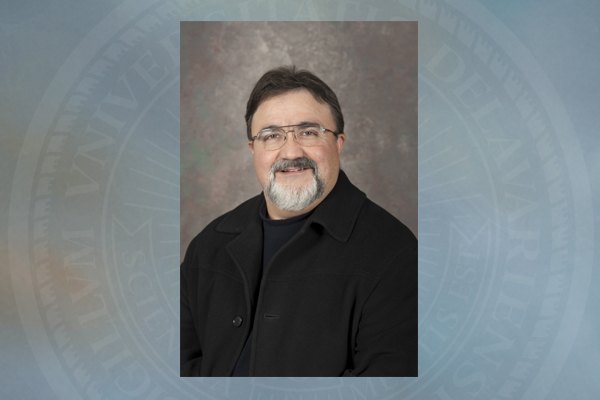 ASCE Fellow
UD's Faghri named fellow of American Society of Civil Engineers
11:46 a.m., April 14, 2014--The American Society of Civil Engineers (ASCE) has named University of Delaware professor Ardeshir Faghri to its 2014 Class of Fellows.
The honor is given to practitioners and educators who have distinguished themselves as mentors and leaders in the civil engineering profession. Only four percent of the organization's 145,000 members achieve this distinction.
National Medal of Science
President Barack Obama recently presented the National Medal of Science to University of Delaware alumnus Rakesh Jain.
Warren Award
Rosalind Johnson, assistant dean for student success in the NUCLEUS Program in UD's College of Arts and Sciences, was presented the John Warren Excellence in Leadership and Service Award during a May 26 ceremony.
Faghri, a civil and environmental engineering professor, specializes in transportation systems engineering, global positioning and geographical information systems, soft computing and applied probability theory.
He also has served as director of the Delaware Center for Transportation Research, which serves the research and technical training needs of the federal, state and local transportation agencies, since 2001.
Widely regarded as a mentor, Faghri has advised more than 60 undergraduate and graduate students who have gone on to successful careers in academia, government and the private sector companies around the world. 
A member of ASCE since 1976, Faghri's professional career honors include awards from the U.S. Department of Transportation, NASA and the Institute of Transportation Engineers, among others. At UD, he has received excellence in teaching awards at both the college and university level.
About the professor
Ardeshir Faghri joined UD in 1990. He earned a bachelor's degree and a masters degree in civil engineering from the University of Washington. He earned a second master of science and a doctoral degree, both in civil engineering specializing in transportation, from the University of Virginia.
He has authored more than 100 refereed journal publications and 12 book chapters, his is named sole inventor on one patent. He has received more than $20 million in sponsored research from agencies including the National Science Foundation, the Federal Highway Administration, the Federal Transit Administration and the departments of transportation in Delaware, Pennsylvania and New Jersey.
Article by Karen B. Roberts