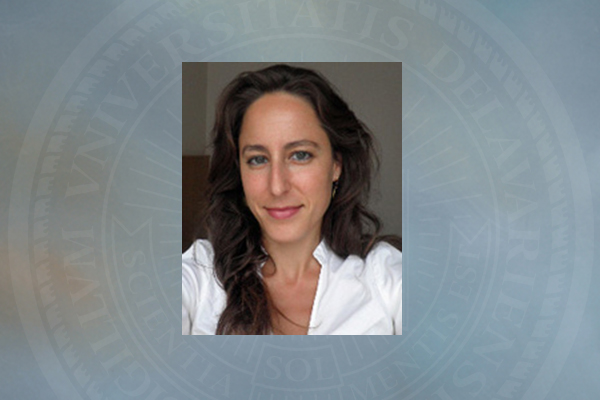 April 16: Art history lecture
Art historian Christiane Gruber will discuss contemporary Iranian visual culture
3:07 p.m., April 9, 2014--Christiane Gruber, associate professor and director of graduate studies at the University of Michigan's Department of the History of Art, will deliver a free, public lecture at 5:30 p.m., Wednesday, April 16, in 116 Gore Hall at the University of Delaware campus in Newark.
She will speak on the topic "Prophetic Products: The Prophet Muhammad in Contemporary Iranian Visual Culture."
June 5: Blue Hen 5K
University of Delaware graduates planning to attend Alumni Weekend are encouraged to register for the annual Blue Hen 5K walk and run, which will be held Sunday morning, June 5.
June 6-9: Food and culture series
The 20th annual June Lecture Series at the Osher Lifelong Learning Institute at UD in Wilmington will be held June 6-9. Titled 'June a la Carte,' this year's program focuses on great political documents, feminism, world politics and a Newark cuisine sampler.
The talk is part of the Art History Graduate Student Lecture Series. Registration is not required but is recommended, and can be completed at this website. Parking will be available in the Trabant University Center garage.
In her lecture, Gruber will speak about images of the Prophet Muhammad, which have proliferated recently in Iran, sold as posters, postcards, stickers and wall hangings. She will discuss how these objects function as "prophetic products" that "reinforce government-approved narratives about the ascendancy of the Shi'i faith" and promote the ideologies of Islamic governance.
She will also discuss the value of martyrdom in this specific context of post-revolutionary Iran and address the religious power of these objects once they are disassociated from the market as objects of worship.
Gruber's research has focused on Islamic book arts and ascension texts and paintings of the Prophet Muhammad, but she has also written extensively on modern Islamic visual culture and post-revolutionary Iranian visual and material culture.
She is the author of The Timurid Book of Ascension (Mi'rajnama): A Study of Text and Image in a Pan-Asian Context and The Ilkhanid Book of Ascension: A Persian-Sunni Devotional Tale, which received an Honorable Mention for the 2011 Middle East Book Prize. Recently, she co-edited Visual Culture in the Modern Middle East: Rhetoric of the Image, and her forthcoming book is The Praiseworthy One: The Prophet Muhammad in Islamic Texts and Images. 
The Department of Art History's 2013-14 Graduate Student Lecture Series is organized by Liz Simmons and Karli Wurzelbacher (co-chairs), Sarah Leonard, Vanessa Reubendale, Jeff Richmond-Moll, Hannah Segrave and Rachel Zimmerman. The faculty adviser for the lecture series is Camara Holloway, assistant professor of art history.
The next and final lecture of this year's series, the Wayne Craven Lecture, will be delivered on May 7 by S. Hollis Clayson. Clayson, the Bergen Evans Professor in the Humanities at Northwestern University, will speak on "Episodes from the Visual Culture of Electric Paris."
More information about the series can be found at this website.