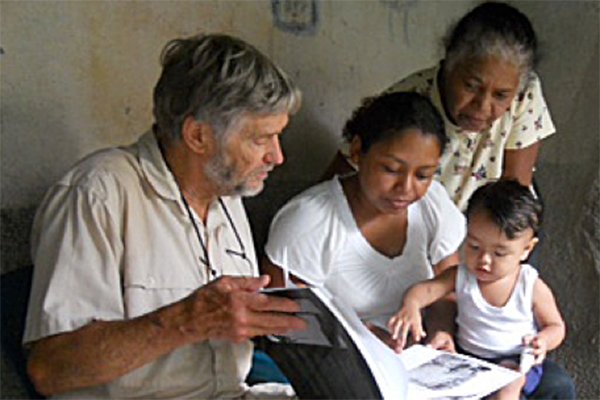 Oct. 4: Nicaragua
Presentation set on 'Nicaragua: Surviving the Legacy of U.S. Policy'
8:30 a.m., Sept. 25, 2012--Paul Dix and Pam Fitzpatrick will present a slide show and discussion based on their recently published bilingual book Nicaragua: Surviving the Legacy of U.S. Policy at 4 p.m., Thursday, Oct. 4, in the Ewing Room of the Perkins Student Center on the University of Delaware campus in Newark.
Dix and Fitzpatrick will look at how the Contra War affected the lives of Nicaraguans during the past three decades based on interviews and photographs as depicted in the book.
June 5: Blue Hen 5K
University of Delaware graduates planning to attend Alumni Weekend are encouraged to register for the annual Blue Hen 5K walk and run, which will be held Sunday morning, June 5.
June 6-9: Food and culture series
The 20th annual June Lecture Series at the Osher Lifelong Learning Institute at UD in Wilmington will be held June 6-9. Titled 'June a la Carte,' this year's program focuses on great political documents, feminism, world politics and a Newark cuisine sampler.
In addition, a Latin American Women's Studies class will be open to the public for a presentation on women who are working for change in Nicaragua. The presentation, titled "Women Working for Peace and Equality in Nicaragua," will be held from 1:25-2:15 p.m., Friday, Oct. 5, in 217 Gore Hall.
The presentations are sponsored by UD's departments of Women and Gender Studies, Political Science and International Relations, and Latin American and Iberian Studies.