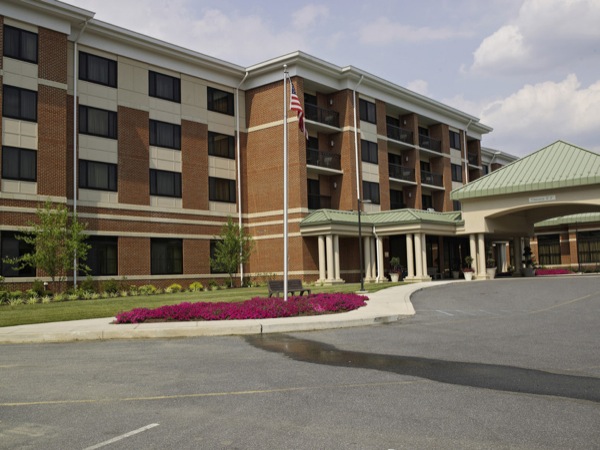 UD hotel honored
TripAdvisor awards UD's Courtyard Newark certificate of excellence
10:44 a.m., Sept. 21, 2012--The travel website TripAdvisor has presented Marriott's Courtyard Newark at the University of Delaware campus hotel a certificate of excellence based on traveler feedback.
A letter from TripAdvisor notes the hotel was recognized "for exceptional traveler ratings over the past year."
National Medal of Science
President Barack Obama recently presented the National Medal of Science to University of Delaware alumnus Rakesh Jain.
Warren Award
Rosalind Johnson, assistant dean for student success in the NUCLEUS Program in UD's College of Arts and Sciences, was presented the John Warren Excellence in Leadership and Service Award during a May 26 ceremony.
The campus hotel, at 400 David Hollowell Drive on UD's Laird Campus, received an overall rating of 4.5 out of 5.
"It's great -- it's always a compliment to our staff and students to be recognized," Bill Sullivan, managing director of the hotel, said. "Hearing directly from the consumer is wonderful. Whenever we get comments on TripAdvisor we share them with our staff. It's good feedback."
TripAdvisor is a site that provides information about businesses as well as consumer reviews of everything from hotels and restaurants to flights and things to do. "The reviews are unfiltered, so we are happy when we receive good comments. Currently there are over 70 reviews and the majority gave us a rating of five," Sullivan explained. 
The Courtyard Newark works with the Department of Hotel, Restaurant and Institutional Management (HRIM) in the Alfred Lerner College of Business and Economics to provide students with real-world experience in the hotel industry.
Over four years of reviews have consistently complimented the attentive staff, fine dining and cleanliness of the hotel, Sullivan said, adding he firmly believes that customer feedback is what counts when it comes to maintaining the reputation that the hotel has achieved over the past four years.
Article by Sarah E. Meadows
Photo by Kathy F. Atkinson