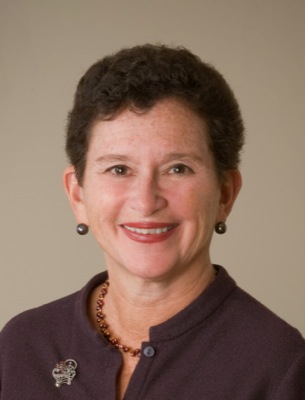 Oct. 23: Chancellor Cantor
Syracuse's Cantor to deliver Distinguished Lecture on Diversity in Higher Education
9:30 a.m., Sept. 12, 2012--The University of Delaware Center for the Study of Diversity, in collaboration with the President's Diversity Initiative, has announced that Nancy Cantor, chancellor and president of Syracuse University, will deliver the 2012 Distinguished Lecture on Diversity in Higher Education from 4-5 p.m., Tuesday, Oct. 23, in the Gore Recital Hall of the Roselle Center for the Arts. The lecture is free and open to the public.
A prominent advocate for diversity, racial justice, sustainability, and improving the status of women in higher education, Cantor has served at all levels of leadership in public and private universities, often taking on critical and challenging issues of diversity in higher education.
June 5: Blue Hen 5K
University of Delaware graduates planning to attend Alumni Weekend are encouraged to register for the annual Blue Hen 5K walk and run, which will be held Sunday morning, June 5.
June 6-9: Food and culture series
The 20th annual June Lecture Series at the Osher Lifelong Learning Institute at UD in Wilmington will be held June 6-9. Titled 'June a la Carte,' this year's program focuses on great political documents, feminism, world politics and a Newark cuisine sampler.
She played a critical role as provost at the University of Michigan during the Grutter and Gratz affirmative action Supreme Court cases decided in 2003. She also took on the challenging issue of Native American mascots during her tenure as chancellor at the University of Illinois, Urbana-Champaign.
In her capacity as the leader of Syracuse University, Cantor has introduced a new vision of the role that universities play, or should play, in society.
This vision, known as "Scholarship in Action," involves an understanding that the university is "not a traditional 'ivory tower', but … a public good, an anchor institution that collaborates with partners from all sectors of the economy to more effectively serve the needs of society."
Cantor writes and lectures extensively on the public mission of universities to engage collaboratively with the communities that surround them. As UD embarks on its own systematic, institutional approach to diversity, Cantor will discuss how encouraging public scholarship can help a major university achieve its own diversity goals.  
A prolific author and social psychologist, Cantor holds a Ph.D. from Stanford University and is renowned for her contributions to the understanding of how individuals perceive and think about their social worlds, pursue personal goals, and how they regulate their behavior to adapt to life's most challenging social environments.