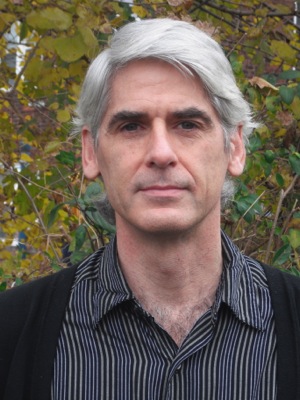 Oct. 11: Daniels reading
Daniels, poet of working class life, to present reading at UD
12:27 p.m., Sept. 13, 2012--Jim Daniels, an award-winning poet whose work focuses on working class life, will present a reading from 5-6 p.m., Thursday, Oct. 11, in 116 Gore Hall on the University of Delaware campus in Newark.
Sponsored by the Department of English and the Faculty Senate Committee on Cultural Activities and Public Events (CAPE) and supported by a grant from the Delaware Humanities Forum, the visit by Daniels is designed to bridge the gap between the humanities and the Delaware Valley's working class.
June 5: Blue Hen 5K
University of Delaware graduates planning to attend Alumni Weekend are encouraged to register for the annual Blue Hen 5K walk and run, which will be held Sunday morning, June 5.
June 6-9: Food and culture series
The 20th annual June Lecture Series at the Osher Lifelong Learning Institute at UD in Wilmington will be held June 6-9. Titled 'June a la Carte,' this year's program focuses on great political documents, feminism, world politics and a Newark cuisine sampler.
The event is free and open to the public. A reception will follow in the Dome on the third floor of Memorial Hall. Books will be available for purchase and signing.
The program is partially funded by a grant from the Delaware Humanities Forum, a state program of the National Endowment for the Humanities.
Daniels teaches creative writing at Carnegie Mellon University. He has authored or edited some 30 works of poetry, fiction and film, and has won the Brittingham Prize, the Tillie Olson Prize and the Blue Lynx Poetry Prize in addition to two National Endowment for the Arts fellowships.
For a complete list of events at UD, see the @UD calendar.