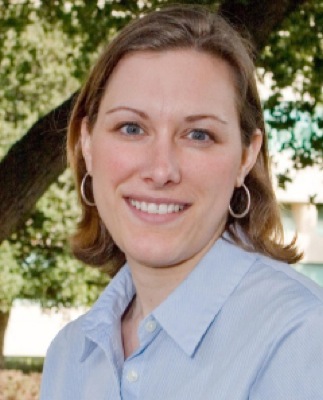 Oct. 12: Colburn Memorial Lecture
Stanford's Heilshorn to deliver Allan P. Colburn Memorial Lecture
8:05 a.m., Sept. 26, 2012--Sarah Heilshorn, assistant professor of materials science and engineering at Stanford University, will deliver the Allan P. Colburn Memorial Lecture at 10 a.m., Friday, Oct. 12, in 102 Colburn Laboratory at the University of Delaware.
The lecture is sponsored by UD's Department of Chemical and Biomolecular Engineering.
June 5: Blue Hen 5K
University of Delaware graduates planning to attend Alumni Weekend are encouraged to register for the annual Blue Hen 5K walk and run, which will be held Sunday morning, June 5.
June 6-9: Food and culture series
The 20th annual June Lecture Series at the Osher Lifelong Learning Institute at UD in Wilmington will be held June 6-9. Titled 'June a la Carte,' this year's program focuses on great political documents, feminism, world politics and a Newark cuisine sampler.
Heilshorn will speak on "Designer Self-Assembling Materials for Cell Encapsulation and Delivery." An abstract of her presentation is available in PDF format.
Heilshorn combines her training in molecular and cell biology, and in chemical engineering, to design new materials that mimic those found in the human body for applications in tissue engineering and regenerative medicine. 
She is a recipient of the National Science Foundation's Faculty Early Career Development Award and the National Institutes of Health New Innovator Award.
The series is named for Dr. Colburn, a nationally prominent chemical engineer who was chair of the UD department. He also served as acting-president of the University in 1950 and as provost from 1950 until his death in 1955. The lectureship recognizes young faculty or engineers who best exemplify his scholarly abilities on pragmatic and theoretical problems, as well as his interest in all humanity.