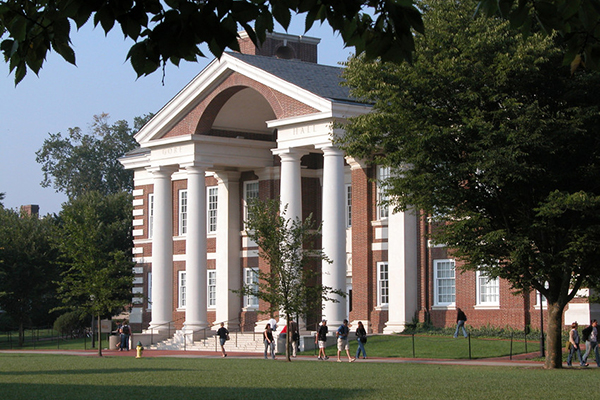 World rankings
UD climbs to 165 in Times Higher Education World University Rankings
2:09 p.m., Oct. 4, 2012--The University of Delaware has gained 15 spots in the Times Higher Education World University Rankings announced Wednesday, moving from 180 in 2011 to 165 in 2012.
UD is ranked just behind the Universite Catholique de Louvain in Belgium and just ahead of Universite Paris Diderot in France.
National Medal of Science
President Barack Obama recently presented the National Medal of Science to University of Delaware alumnus Rakesh Jain.
Warren Award
Rosalind Johnson, assistant dean for student success in the NUCLEUS Program in UD's College of Arts and Sciences, was presented the John Warren Excellence in Leadership and Service Award during a May 26 ceremony.
The California Institute of Technology was ranked first, followed by the University of Oxford in the United Kingdom, Stanford University, Harvard University and the Massachusetts Institute of Technology.
"UD's increase in this global ranking is a strong testament to our growing international prominence, but even more importantly, to our core mission and commitment to excellence in teaching, research and student engagement," said Nancy Brickhouse, interim provost.
The Times Higher Education World University Rankings, powered by Thomson Reuters, are the only global university performance tables to judge world class universities across all of their core missions -- teaching, research, knowledge transfer and international outlook.
The top universities rankings employ 13 carefully calibrated performance indicators to provide the most comprehensive and balanced comparisons available, which are trusted by students, academics, university leaders, industry and governments.
Those performance indicators are grouped into five areas:
Teaching: the learning environment (worth 30 percent of the overall ranking score)
Research: volume, income and reputation (worth 30 percent)
Citations: research influence (worth 30 percent)
Industry income: innovation (worth 2.5 percent)
International outlook: staff, students and research (worth 7.5 percent).
Earlier this year, UD was listed among the world's top 150 universities in the Academic Ranking of World Universities conducted by the Center for World Class Universities at Shanghai Jiao Tong University.