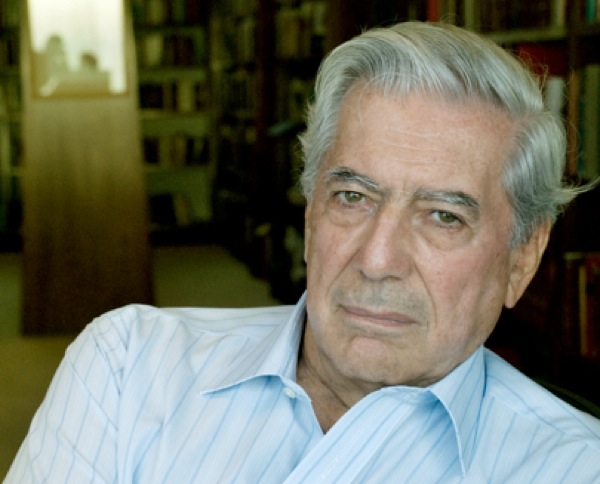 Nov. 1-30: Vargas Llosa exhibition
University Library announces exhibition honoring Nobel Laureate Mario Vargas Llosa
(Editor's note: The Nov. 13-14 visit by Nobel Laureate Mario Vargas Llosa has been canceled. The visit is expected to be rescheduled in the future.)
8:14 a.m., Oct. 26, 2012--The University of Delaware Library has announced "Mario Vargas Llosa," an exhibition in honor of the Nobel Laureate's visit to the University on Tuesday, Nov. 13, and Wednesday, Nov. 14.
A selection of Vargas Llosa's works from the holdings of the University of Delaware Library will be on display from Thursday, Nov. 1, through Friday, Nov. 30, in the entry area of the Morris Library.  
June 5: Blue Hen 5K
University of Delaware graduates planning to attend Alumni Weekend are encouraged to register for the annual Blue Hen 5K walk and run, which will be held Sunday morning, June 5.
June 6-9: Food and culture series
The 20th annual June Lecture Series at the Osher Lifelong Learning Institute at UD in Wilmington will be held June 6-9. Titled 'June a la Carte,' this year's program focuses on great political documents, feminism, world politics and a Newark cuisine sampler.
Vargas Llosa, who won the Nobel Prize in Literature in 2010, is the author of more than 30 works, including novels, plays and non-fiction. In addition to being a celebrated member of the Latin American Boom literary movement, Vargas Llosa also is known for his writing and participation in Latin American politics.
As part of his visit to campus, Vargas Llosa will deliver a keynote address in English on Tuesday, Nov. 13, at 5 p.m., in Clayton Hall. The lecture is free and open to the public. 
Vargas Llosa's visit and related events are part of UD's Transnational Encounters visiting authors series.
The curator of the exhibition is Megan Gaffney, senior assistant librarian and coordinator of Interlibrary Loan and Document Delivery Services in the Access Services Department of the University of Delaware Library. Exhibition design and installation of the physical and virtual exhibition is by Laurie Rizzo, assistant librarian in the Special Collections Department. 
The exhibition is available online.
Photo by Jaime Travezán