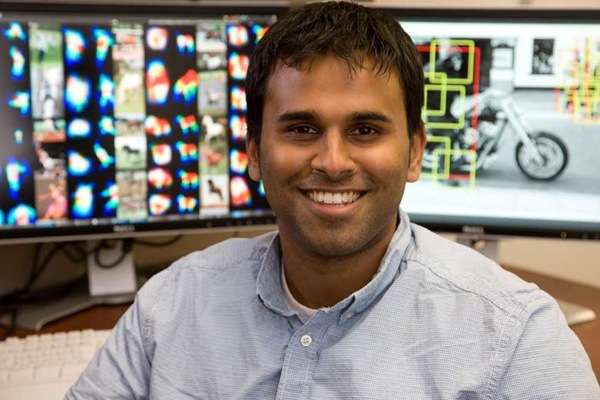 Brilliant 10
UD alumnus one of Popular Science magazine's 'Brilliant 10' Young Scientists
1:29 p.m., Oct. 3, 2012--University of Delaware alumnus Deva Ramanan has been named one of Popular Science magazine's "Brilliant 10" Young Scientists.
The designation places Ramanan on the magazine's annual "honor roll" of the 10 most promising scientist for 2012.
National Medal of Science
President Barack Obama recently presented the National Medal of Science to University of Delaware alumnus Rakesh Jain.
Warren Award
Rosalind Johnson, assistant dean for student success in the NUCLEUS Program in UD's College of Arts and Sciences, was presented the John Warren Excellence in Leadership and Service Award during a May 26 ceremony.
Ramanan, who earned his bachelor's degree in computer engineering at UD in 2000, is an associate professor of computer science at the University of California Irvine (UCI). There he is working to improve a computer's image recognition capability, or in simpler terms, a computer's ability to "see people."
He has devised a computational algorithm that allows computers to recognize three dimensional flat photography through software that "teaches" the computer to identify body parts and match them to a flexible human template. 
It is work he believes could lead to advances in future computer vision systems, particularly in pedestrian-detection systems for self-driving cars, videogame systems enhancements, even home monitoring for patients undergoing long-term rehabilitation.
Article by Megan Marschall
Photo courtesy of the University of California Irvine