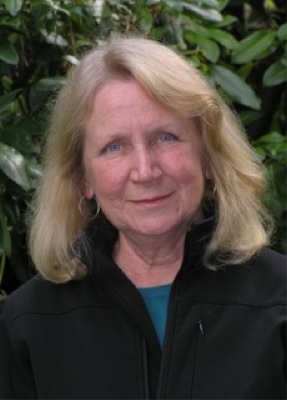 Oct. 15: Moral ground
Environmental philosopher Kathleen Dean Moore to speak at UD
4 p.m., Oct. 2, 2012--Although climate change is certainly a scientific and technological issue, it is fundamentally a moral issue that calls for a moral response, according to Kathleen Dean Moore, Distinguished Professor of Philosophy at Oregon State University.
Moore will present a free public lecture titled "Why It's Wrong to Wreck the World: Climate Change and the Moral Obligation to the Future" on Monday, Oct. 15, at 7 p.m., in the auditorium of Brown Laboratory on the University of Delaware campus in Newark.
June 5: Blue Hen 5K
University of Delaware graduates planning to attend Alumni Weekend are encouraged to register for the annual Blue Hen 5K walk and run, which will be held Sunday morning, June 5.
June 6-9: Food and culture series
The 20th annual June Lecture Series at the Osher Lifelong Learning Institute at UD in Wilmington will be held June 6-9. Titled 'June a la Carte,' this year's program focuses on great political documents, feminism, world politics and a Newark cuisine sampler.
In her talk, presented by the Center for Science, Ethics and Public Policy at UD, Moore will address the question of why climate change science has elicited such indifference among the American public and how we can respond in ways that honor duties of compassion, justice and respect for human rights. 
"In our generation, as Thomas Berry writes, we have done to the Earth what no previous generation has done because they lacked the technological power," Moore says, "and what no future generation will be able to do because the planet will never again be so beautiful or abundant."
How do we live, she asks, when we understand that we are completely dependent on an Earth that is interconnected, interdependent and finite, as well as beautiful and resilient — up to a point?
Moore is the co-founder of the Spring Creek Project for Ideas, Nature and the Written Word at OSU and is co-author of the university's new Environmental Humanities Initiative, which integrates science and humanities to provide leadership for complex times.
As an environmental philosopher, she writes about ethical, spiritual and cultural relationships to the natural world. Her recent award-winning book, co-edited with Michael P. Nelson, Moral Ground: Ethical Action for a Planet in Peril, is a compilation of essays by 100 of the world's moral leaders, including a foreword by Desmond Tutu.
Moore is best known as the author of books of nature essays, including Wild Comfort: The Solace of Nature, Holdfast, Riverwalking: Reflections on Moving Water, and The Pine Island Paradox, winner of the Oregon Book Award. She is co-editor of How It Is: The Native American Philosophy of V. F. Cordova and Rachel Carson: Legacy and Challenge.
Moore's talk is co-sponsored by the College of Arts and Sciences Environmental Humanities Working Group, the Delaware Environmental Institute and Delaware EPSCoR.
Article by Beth Chajes