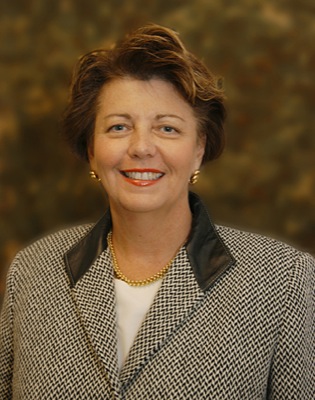 4-H Hall of Fame
Joy Sparks to be posthumously inducted into National 4-H Hall of Fame
1:42 p.m., Oct. 5, 2012--Joy Sparks will be posthumously inducted into the National 4-H Hall of Fame on Oct. 12 for her lifetime achievements and contributions to 4-H. Sparks, who served as the state 4-H coordinator for the University of Delaware's Cooperative Extension Service, died in 2009 after a courageous battle with cancer. 
Honored by the National Association of Extension 4-H Agents (NAE4-HA), Sparks will be one of 16 people inducted during the ceremony to be held at the National 4-H Youth Conference Center in Chevy Chase, Md. 
National Medal of Science
President Barack Obama recently presented the National Medal of Science to University of Delaware alumnus Rakesh Jain.
Warren Award
Rosalind Johnson, assistant dean for student success in the NUCLEUS Program in UD's College of Arts and Sciences, was presented the John Warren Excellence in Leadership and Service Award during a May 26 ceremony.
National 4-H Hall of Fame honorees are selected based upon their exceptional leadership at the local, state, national and international levels.
"NAE4-HA is proud to acknowledge the outstanding 2012 National 4-H Hall of Fame honorees for the passion, dedication, vision and leadership they've shown toward our young people during their many years of service to 4-H," said Debbie Nistler, president of the organization.
A lifelong Delawarean, Sparks grew up in the town of Wyoming and graduated from Caesar Rodney High School and the University of Delaware, where she received a bachelor's degree in home economics.
She began her involvement in 4-H as a young child, winning many state and national honors, including a National 4-H Achievement Award and numerous blue ribbons at the Delaware State Fair. It was her love of all things 4-H that motivated her to make 4-H her life's work.
Sparks began her 35-year career in UD's Cooperative Extension Service by first serving as the New Castle County 4-H agent. In 1980 she was promoted to area 4-H agent, and in 1993 she became the state leader for Delaware 4-H. 
Sparks was instrumental in building the Delaware 4-H program into a national powerhouse. Her efforts resulted in the hiring of additional staff and the acquisition of significant state and federal funding. 
Under Sparks' leadership, in 2008 Delaware 4-H reached nearly 70,000 young people, which represented more than 47 percent of the market share of eligible youth in Delaware -- more than twice the percentage of any other state.
Sparks is survived by many relatives, including her husband, Donald L. Sparks, the S. Hallock du Pont Chair in UD's Department of Plant and Soil Sciences and director of the Delaware Environmental Institute.