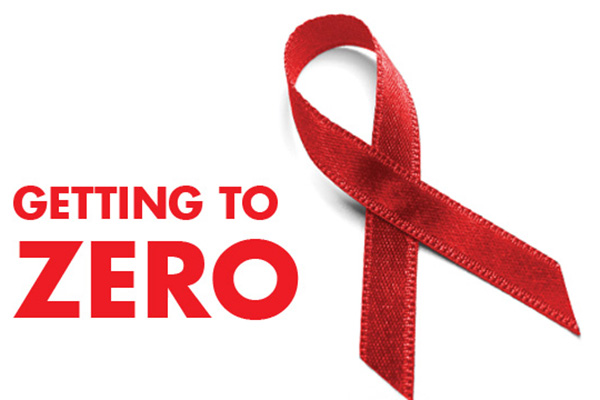 Dec. 2-3: World AIDS Day
World AIDS Day campaign focuses on Getting to Zero
2:33 p.m., Nov. 27, 2012--The University of Delaware is offering a series of events in conjunction with World AIDS Day, on Dec. 2-3.
Activities will begin at 6 p.m. on Sunday, Dec. 2, with brief remarks and a 20-minute performance by the Rainbow Chorale of Delaware, followed by a reception from 6:50-8 p.m. in the new Trabant University Center Student Lounge.
Also, at 2 p.m., Sunday, at the Laird Campus turf field, there will be a human AIDS ribbon, and participating students are encouraged to wear something red and to make a $2 donation to Aid for AIDS.
June 5: Blue Hen 5K
University of Delaware graduates planning to attend Alumni Weekend are encouraged to register for the annual Blue Hen 5K walk and run, which will be held Sunday morning, June 5.
June 6-9: Food and culture series
The 20th annual June Lecture Series at the Osher Lifelong Learning Institute at UD in Wilmington will be held June 6-9. Titled 'June a la Carte,' this year's program focuses on great political documents, feminism, world politics and a Newark cuisine sampler.
The Monday, Dec. 3, event will take place from 4-6 p.m. in the Trabant Theatre. The program features a panel of speakers from members of the Delaware community representing diverse backgrounds. Speakers and their topics include:
Joe Scarborough, Delaware HIV Consortium, "Living with HIV in the First Person;"
Renee Beaman, Beautiful Gates Outreach Center, "HIV Disparities in Delaware;"
Darcy Brasure, AIDS Delaware, "HIV Testing and Getting to Zero;"
Adrienne Lucas, assistant professor in the Department of Economics, "HIV/AIDS – A Global Perspective: The Effect of Treatment Scale-Up on Children's Anthropometrics;" and
Steven Martin, Center for Drug and Alcohol Studies, "HIV Linkages in the Delaware Criminal Justice System."
Carlton Cooper, assistant professor of biological sciences, will serve as moderator. A reception with light refreshments will follow in the Trabant Theatre hallway.
In addition, free HIV testing will be offered at the following times and places:
Dec. 2
11 a.m.–6 p.m., St. Thomas Episcopal Church.
10 a.m.–2 p.m., 114 McDowell Hall.
Dec. 3
9 a.m.–1 p.m., Nurse Managed Health Center, 119 McDowell Hall.
2-6 p.m., St. Thomas Episcopal Church.
The event is sponsored by UD Haven and Latino Fraternity students, Student Wellness and Health Promotion, and faculty members from Black American Studies and the School of Nursing. UD's Nurse Managed Health Center is providing the space for HIV testing.
A Haven representative said the events "are a great way to educate oneself on this growing epidemic that 35 million individuals suffer with daily."
For more information, contact Veronica Njie-Carr in the School of Nursing at vncarr@udel.edu.