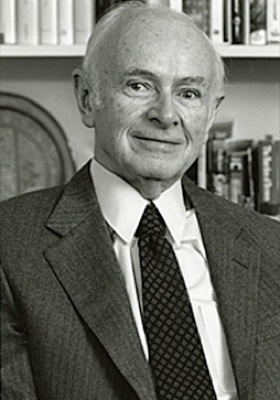 Through Nov. 30: Munroe exhibition
University Library exhibition features 'John Munroe: Delaware Historian'
4:04 p.m., Nov. 13, 2012--The University of Delaware Library has announced a new exhibition in the single case near the Information Desk in the Information Room on the first floor of the Morris Library titled "John Munroe: Delaware Historian."
The exhibition opened Nov. 13 and will be on view through Nov. 30.
June 5: Blue Hen 5K
University of Delaware graduates planning to attend Alumni Weekend are encouraged to register for the annual Blue Hen 5K walk and run, which will be held Sunday morning, June 5.
June 6-9: Food and culture series
The 20th annual June Lecture Series at the Osher Lifelong Learning Institute at UD in Wilmington will be held June 6-9. Titled 'June a la Carte,' this year's program focuses on great political documents, feminism, world politics and a Newark cuisine sampler.
Dr. John A. Munroe (1914-2006) was a noted authority on Delaware history and a highly regarded educator who spent over 60 years on the faculty of the University of Delaware.
The Wilmington native was also an alumnus, receiving his bachelor of arts degree in 1936 and his master's in 1941. UD named Dr. Munroe the H. Rodney Sharp Professor of History in 1962.
Over the course of his career he also acted as head of the Department of History, co-founded the Hagley Fellowship and assisted with the establishment of the Winterthur Program in American Material Culture.
The exhibition highlights Dr. Munroe's accomplishments and contributions on educating students and the general public on Delaware history. On display are photographs, publications, drafts and newspaper clippings from the John Munroe papers.
"John Munroe: Delaware Historian" was curated by Jaime Margalotti, senior assistant librarian in the Manuscripts and Archives Department. Laurie Rizzo, assistant librarian in the Special Collections Department, worked on the design and installation of the physical and virtual exhibition.
The exhibition can be viewed online.
Photo courtesy of the University of Delaware Archives