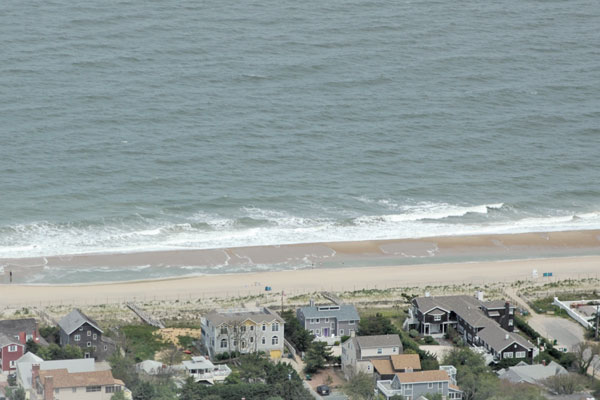 Dec. 7: Coastal economy
Delaware's coastal economy is topic of UD 'Focus on the Delaware Coast' seminar
9:42 a.m., Nov. 27, 2012--Delaware's coastal economy will be the next topic in a series of seminars that focuses on coastal resource issues in Delaware.
The seminar will take place Friday, Dec. 7, from 8 a.m. to 12:30 p.m., at the Virden Center at the University of Delaware's Hugh R. Sharp Campus in Lewes, Del. The event is hosted by the Delaware Sea Grant College Program and the Sussex Economic Development Action Committee (SEDAC).
June 5: Blue Hen 5K
University of Delaware graduates planning to attend Alumni Weekend are encouraged to register for the annual Blue Hen 5K walk and run, which will be held Sunday morning, June 5.
June 6-9: Food and culture series
The 20th annual June Lecture Series at the Osher Lifelong Learning Institute at UD in Wilmington will be held June 6-9. Titled 'June a la Carte,' this year's program focuses on great political documents, feminism, world politics and a Newark cuisine sampler.
Economic activity along southern Delaware's coast, including the Inland Bays, generates $6.9 billion annually, according to a new report initiated by the Delaware Sea Grant College Program. Beach communities and surrounding areas support 59,000 jobs and $711 million in tax revenue, ranking the coast-related economy on par with agriculture among the state's top industries. Coast-related activity generates more than 10 percent of the state's total employment, taxes and business production.
The purpose of the half-day seminar is to share results of the recently completed study on Delaware's coastal economy and to discuss importance of local linkages, issues, opportunities and challenges facing the coastal economy.
Seminar highlights include a presentation on "The Contribution of the Coastal Economy to State of Delaware" by authors Bill Latham and Ken Lewis, co-directors of the Center for Applied Business and Economic Research at UD's Alfred Lerner College of Business and Economics.
Business and community leaders will provide updates in key coastal economic sectors. Those speakers will include Secretary John McMahon of the Delaware Department of Labor; Todd Lawson, Sussex County administrator; Scott Thomas, Southern Delaware Tourism; Jeffrey Fried, Beebe Medical Center; Ruth Briggs-King, Sussex County Association of Realtors; and Carrie Leishman, Delaware Restaurant Association.
"Delaware's coastal economy employs thousands of workers and attracts millions of visitors to our Atlantic coast beaches, Inland Bays and coastal areas," said Joe Farrell, Delaware Sea Grant resource management specialist and seminar coordinator. "Understanding what drives our coastal economy and maintaining those attributes is vital to ensuring a robust coastal economy and high quality of life for residents." 
The seminar is free but seating is limited. Advance registration is required by Dec. 3. Visit www.deseagrant.org/2012-coastal-economy for a workshop agenda and to register.