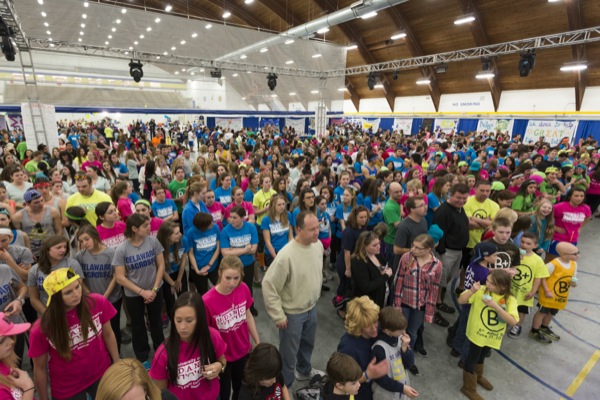 Youth service award
UDance to be recognized for excellence in youth service
1:55 p.m., May 10, 2013--The UDance student organization at the University of Delaware will be recognized for its philanthropic efforts at the Youth Service Challenge awards ceremony, sponsored by Jefferson Awards for Public Service and the city of Newark.
The ceremony will be held at 7 p.m., Monday, May 13, in the city council chamber of the Newark Municipal Building, 220 S. Main St. 
National Medal of Science
President Barack Obama recently presented the National Medal of Science to University of Delaware alumnus Rakesh Jain.
Warren Award
Rosalind Johnson, assistant dean for student success in the NUCLEUS Program in UD's College of Arts and Sciences, was presented the John Warren Excellence in Leadership and Service Award during a May 26 ceremony.
Awards include recognition and prizes for overall achievement in a variety of categories as well as outstanding efforts within the Newark community. Winning projects must have been completed in the past six months and will be judged on creativity, impact and sustainability.
UDance has been nominated for its namesake annual 12-hour dance marathon, held at the Delaware Field House every March.
This year, UDance raised $551,051.61 for the Andrew McDonough B+ (Be Positive) Foundation, funding childhood cancer research and providing assistance to families that have been affected by cancer across the nation. As the University's largest student-run philanthropy, UDance has donated more than $1.4 million dollars since its formation in 2007.
More information on UDance can be found at the organization's StUDent Central page. 
Article by Casey Impagliazzo
Photo by Evan Krape