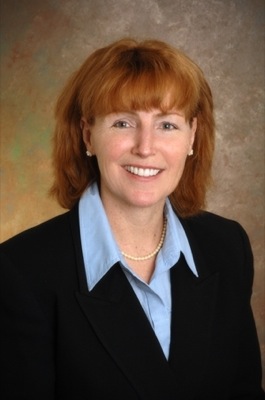 Nursing honors
Professor receives award for cancer prevention and early detection
3:21 p.m., May 30, 2013--Carolee Polek, associate professor in the School of Nursing at the University of Delaware, has won the 2013 Oncology Nursing Society (ONS) Excellence in Cancer Prevention and Early Detection Award.
She received the award at the Annual ONS Congress, held April 25-28, at the Walter E. Washington Convention Center in Washington, D.C.
National Medal of Science
President Barack Obama recently presented the National Medal of Science to University of Delaware alumnus Rakesh Jain.
Warren Award
Rosalind Johnson, assistant dean for student success in the NUCLEUS Program in UD's College of Arts and Sciences, was presented the John Warren Excellence in Leadership and Service Award during a May 26 ceremony.
"Carolee has been a tireless champion for early detection and prevention efforts, adding new dimensions to her efforts as she developed as a scholar," wrote the colleague who nominated her. "Unlike many, she did not leave her community work as she moved from clinician to her professorial role. She continued her involvement, included her students, and expanded her efforts to those with differing cancer risks."
Polek's contributions run the gamut from professional activism and student mentoring, to interdisciplinary research, education and community-based programs aimed at special populations.
She is a member of the Delaware Cancer Consortium, where she provides a critical nursing voice in shaping governmental efforts in responding to cancer. "The consortium is charged with developing a clear and usable cancer control plan," wrote her nominator, "and Dr. Polek brings her unique skills as an expert clinician and educator in translating complex oncology material for use by legislators and those in government."
As chair of the Health Promotion and Sun Safety components of the Healthy Athletes program for the Special Olympics of Delaware, Polek develops educational and clinical programs for more than 3,500 athletes. 
She speaks to support groups about living with cancer and to adolescent girls about breast health.  
Polek's extensive multidisciplinary collaborations encompass a wide range of statewide committees, community agencies, medical advisory boards, and academic colleagues.  In one study, she is working with researchers at Drexel University to evaluate obesity and cancer-related health risks in those with intellectual disabilities. 
"Early in my practice as an oncology nurse, I was struck by the impact of cancer on patients and their families," says Polek, whose clinical and academic career has spanned three decades. "I was also aware that the majority of cancers were preventable with modifying behaviors. I believe it's incumbent upon oncology nurses to engage the community, sharing critical knowledge to promote healthy lifestyle choices and equip individuals to reduce their exposure to known risks."  
Polek is one of three UD faculty members chosen to join colleagues from around the world at the Salzburg Global Seminar in Austria this year to discuss solutions to world challenges.  She received a UD fellowship to attend "The Drive for Universal Health Coverage: Ensuring Greater Access to High-Value Care" from Dec. 8-13. Participants will analyze the proposition that structured teams delivering health care, with patient engagement an integral part of that teamwork, lie at the core of success. 
Polek earned a master's degree in nursing science at the University of Pennsylvania and has been certified as an Advanced Oncology Clinical Nurse Specialist since 2005.  She also holds a Ph.D. from Temple University, where her research focused on cancer prevention and early detection.
About the Oncology Nursing Society
The Oncology Nursing Society (ONS) is a professional organization of over 35,000 registered nurses and other health care providers dedicated to excellence in patient care, education, research, and administration in oncology nursing. ONS members are a diverse group of professionals who represent a variety of professional roles, practice settings, and subspecialty practice areas. Registered nurses, including staff nurses, advanced practice nurses, case managers, educators, researchers, and consultants, and other health care professionals, benefit from membership. The society offers useful information and opportunities for nurses at all levels, in all practice settings, and in all subspecialties.
Article by Diane Kukich