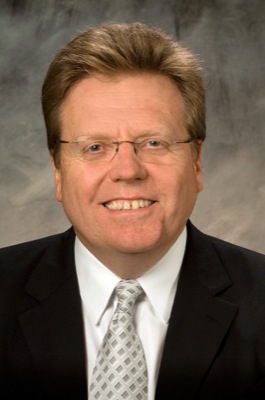 April 5: Wohl Memorial Lecture
University of Chicago's Tirrell to deliver Kurt Wohl Memorial Lecture
9:14 a.m., March 19, 2013--Matthew Tirrell of the University of Chicago will deliver the Kurt Wohl Memorial Lecture at 10 a.m., Friday, April 5, in 102 Colburn Laboratory on the University of Delaware campus in Newark.
The presentation is sponsored by UD's Department of Chemical and Biomolecular Engineering.
June 5: Blue Hen 5K
University of Delaware graduates planning to attend Alumni Weekend are encouraged to register for the annual Blue Hen 5K walk and run, which will be held Sunday morning, June 5.
June 6-9: Food and culture series
The 20th annual June Lecture Series at the Osher Lifelong Learning Institute at UD in Wilmington will be held June 6-9. Titled 'June a la Carte,' this year's program focuses on great political documents, feminism, world politics and a Newark cuisine sampler.
Tirrell, the founding Pritzker Director of the Institute for Molecular Engineering at the University of Chicago and senior scientist at the Argonne National Laboratory, will speak on the topic "Protein Analogous Micelles: Versatile, Modular Nanoparticles."
His research has been in polymer surface properties, adsorption, adhesion, surface treatment, friction, lubrication, biocompatibility and self-assembly.
He is the coauthor of about 300 papers and one book, and has supervised about 80 doctoral students and postdocs.
Tirrell has been a Sloan Fellow, a Guggenheim Fellow and a Dreyfus Foundation Teacher-Scholar.
For an abstract on the presentation in PDF format, click here.