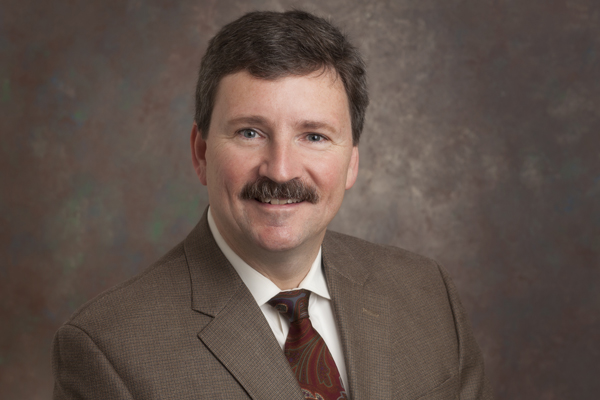 April 16: Flynn inaugural lecture
Flynn to present inaugural lecture as Unidel Chair of Health Sciences
9:41 a.m., March 18, 2013--Daniel Flynn, who has been named Unidel Chair of Health Sciences at the University of Delaware, will present his inaugural lecture at 3:30 p.m., Tuesday, April 16, in 125 Clayton Hall.
His topic will be "Oncogenes, Cellular Transformation and Breast Cancer." A reception with light refreshments will follow the lecture in the lobby of Clayton Hall. Those who plan to attend should RSVP to Jen Reed at jmreed@udel.edu by April 9.
June 5: Blue Hen 5K
University of Delaware graduates planning to attend Alumni Weekend are encouraged to register for the annual Blue Hen 5K walk and run, which will be held Sunday morning, June 5.
June 6-9: Food and culture series
The 20th annual June Lecture Series at the Osher Lifelong Learning Institute at UD in Wilmington will be held June 6-9. Titled 'June a la Carte,' this year's program focuses on great political documents, feminism, world politics and a Newark cuisine sampler.
Flynn, who joined the UD faculty in August 2012, also serves as associate dean for research in health sciences.
Work done by Flynn and his research team over the past 25 years has resulted in the identification of several important substrates that enable an oncogene called Src to cause normal cells to become cancerous.
Sharing of this research discovery has led to over 2,000 publications and numerous research grants, indicating the importance of this work.  One of these substrates (AFAP1) has been the focus of investigation by Flynn's lab, and the National Institutes of Health-funded work confirmed their hypothesis that it played an important role in determining how breast cancer cells become invasive. It turns out that AFAP1 also appears to play a role in the early stages of liver cancer.
Flynn will review the function of AFAP1, how it alters a cell's ability to become invasive, and its role in human breast cancer and normal physiology.
Before coming to UD in 2012, Flynn spent four years as the founding associate dean for research and economic development at Commonwealth Medical College in Scranton, Pa. There, he oversaw all research activities of the college, including the office of sponsored programs, research compliance, and technology transfer. He previously spent 17 years at West Virginia University, where he most recently served as professor and deputy director of the Mary Babb Randolph Cancer Center.
Flynn has also served on an editorial board, on advisory committees to the National Institutes of Health and Association of American Medical Colleges, and as an active member of NIH study sections for the past 12 years.
He earned his bachelor of science degree in microbiology from the University of Maryland, College Park, in 1981 and his doctorate in virology from North Carolina State University in 1988. He completed postdoctoral studies at the University of Virginia in 1992 in the area of oncogenes and signal transduction.
Article by Diane Kukich