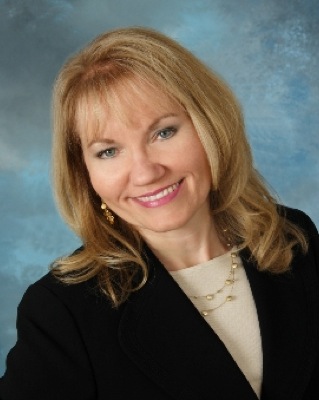 March 18: Language proficiency
Glisan to discuss language teaching techniques in FLLT series
8:27 a.m., March 4, 2013--Eileen Glisan of Indiana University of Pennsylvania will speak on the topic "Crossing the Border: Helping Students Reach Advanced-Level Proficiency" in a University of Delaware Department of Foreign Languages and Literatures presentation at 5 p.m., Monday, March 18, in the Perkins Student Center Gallery.
The presentation is part of the department's Distinguished Scholars Series and is open to the public.
June 5: Blue Hen 5K
University of Delaware graduates planning to attend Alumni Weekend are encouraged to register for the annual Blue Hen 5K walk and run, which will be held Sunday morning, June 5.
June 6-9: Food and culture series
The 20th annual June Lecture Series at the Osher Lifelong Learning Institute at UD in Wilmington will be held June 6-9. Titled 'June a la Carte,' this year's program focuses on great political documents, feminism, world politics and a Newark cuisine sampler.
Glisan is University Professor of Spanish and Foreign Language Education at Indiana University of Pennsylvania, where she coordinates the Spanish education K-12 program.
A past president of the American Council on the Teaching of Foreign Languages (ACTFL) and recipient of the 2008 Stephen A. Freeman Award for best published article on language teaching techniques, Glisan directs the ACTFL Research Priorities Project designed to develop a national research agenda in foreign language education. 
Certified by ACTFL as an oral proficiency tester of Spanish, Glisan is co-author of Teacher's Handbook: Contextualized Language Instruction, a leading methodology text now in its fourth edition. 
The presentation will engage faculty in exploring avenues for helping university language majors to reach the Advanced-Low level of oral proficiency. 
Glisan will discuss the characteristics of Advanced-level speech as described in the ACTFL Proficiency Guidelines for Speaking (2012) and examine ways in which coursework and other experiences can provide the venue for practicing advanced-level functions. The pivotal role of advanced-level content courses, such as literature and culture, in developing oral proficiency at the Advanced level will be discussed.
A reception will follow the lecture, also in the Perkins Gallery.
This is the 54th public lecture in the Distinguished Scholars Series sponsored by the Department of Foreign Languages and Literatures. Partial support was provided by the University Faculty Senate Committee on Cultural Activities and Public Events.