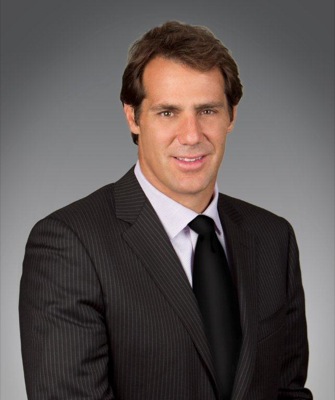 March 21: President's Leadership Series
DeWalt, business technology expert and UD alumnus, to speak
8:01 a.m., March 5, 2013--Dave DeWalt, chairman of the board and chief executive officer of global network security company FireEye, will present the spring 2013 lecture in the President's Leadership Series on Thursday, March 21, at the University of Delaware.
The UD alumnus will speak on the topic of "Numbers: Transformational Stories of Success and Failure from the East Coast to the Silicon Valley," beginning at 4:30 p.m. in the Gore Recital Hall of the Roselle Center for the Arts, 110 Orchard Road, Newark. An audience question-and-answer session and reception will follow the presentation.
June 5: Blue Hen 5K
University of Delaware graduates planning to attend Alumni Weekend are encouraged to register for the annual Blue Hen 5K walk and run, which will be held Sunday morning, June 5.
June 6-9: Food and culture series
The 20th annual June Lecture Series at the Osher Lifelong Learning Institute at UD in Wilmington will be held June 6-9. Titled 'June a la Carte,' this year's program focuses on great political documents, feminism, world politics and a Newark cuisine sampler.
The lecture is free and open to the entire UD community; however, seating is limited and reservations are required. Visit this website by Monday, March 11, to register online to attend the event.
DeWalt, who received his bachelor's degree in computer science from UD in 1986, was recently named one of the 25 most influential executives in high technology by the readers of the industry publication CRN. In addition, he is a frequent guest on international business programs and appears regularly on Bloomberg TV, CNBC, CNN and Fox Business. 
DeWalt has more than 20 years' experience holding a series of leadership positions in some of the industry's most innovative and successful companies. His numerous positions include the president and chief executive officer of McAfee Inc., prior to which he served as the executive vice president and president of customer operations and content management software at EMC Corp.
EMC acquired Documentum Inc., where he served as chief executive officer and president. Prior to joining Documentum, he was the founding principal and vice president of Eventus Software. He also has had various executive positions at Quest Software, Segue and Oracle Corporation. 
The President's Leadership Series is held twice a year and features prominent leaders of business, technology, athletics, the arts and humanities. 
Article by Emily R. Meussner