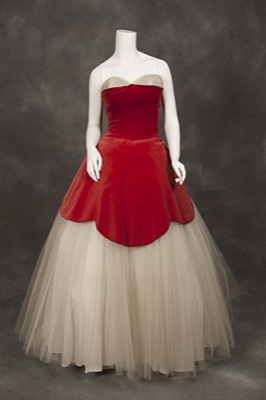 April 6: 'Common Threads'
Symposium to consider 'History of Fashion through a Woman's Eyes'
11:56 a.m., March 12, 2013--A symposium titled "Common Threads: A History of Fashion through a Woman's Eyes" will be held from 9 a.m.-5:30 p.m., Saturday, April 6, in the Trabant University Center Theatre at the University of Delaware.
The event, presented as a complement to the exhibition "Common Threads: A History of Fashion through a Woman's Eyes" on view through June 28 in UD's Old College West Gallery, will feature presentations by a wide range of speakers.
June 5: Blue Hen 5K
University of Delaware graduates planning to attend Alumni Weekend are encouraged to register for the annual Blue Hen 5K walk and run, which will be held Sunday morning, June 5.
June 6-9: Food and culture series
The 20th annual June Lecture Series at the Osher Lifelong Learning Institute at UD in Wilmington will be held June 6-9. Titled 'June a la Carte,' this year's program focuses on great political documents, feminism, world politics and a Newark cuisine sampler.
Speakers include: Catherine Leslie, associate professor, the Fashion School, Design and Merchandising, Kent State University; Linda Welters, professor and chair of the Department of Textiles, Fashion Merchandising and Design, University of Rhode Island; Joseph Hancock, associate professor, design and merchandising, Drexel University; Margaret Stetz, Mae and Robert Carter Professor of Women's Studies, UD; Camara Holloway, assistant professor of art history, UD; Dilia López-Gydosh, assistant professor of fashion and apparel studies, UD; Vicki Cassman, associate professor of art conservation, UD; and Belinda Orzada, co-curator and professor of fashion and apparel studies, UD.
The "Common Threads" exhibition chronicles 20th century women's fashion and explores the meaning of fashion in art and social and historical contexts. On view are objects from the Historic Costume and Textiles Collection of the University of Delaware's Department of Fashion and Apparel Studies.
The program is funded by a grant from the College of Arts and Sciences' Interdisciplinary Humanities Research Center.
The symposium is open to the public free of charge.
For registration, write to fashion-studies@udel.edu or call 302-831-8713.