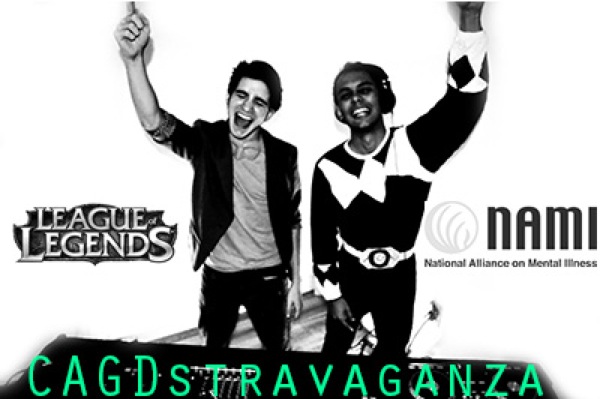 April 6: CAGDStravaganza
Computer Animation and Game Design, Psychology clubs host benefit event
9:28 a.m., March 20, 2013--The University of Delaware Computer Animation and Game Design Club (CAGD) will host CAGDStravaganza, an event that includes an animation showcase, an indie game showcase and a League of Legends tournament, from 5-8 p.m., Saturday, April 6, in 209/211 Trabant University Center.
Each of the showcases will award a $50 prize to the winning project submission. The winning team in the League of Legends tournament will win a $100 prize.
June 5: Blue Hen 5K
University of Delaware graduates planning to attend Alumni Weekend are encouraged to register for the annual Blue Hen 5K walk and run, which will be held Sunday morning, June 5.
June 6-9: Food and culture series
The 20th annual June Lecture Series at the Osher Lifelong Learning Institute at UD in Wilmington will be held June 6-9. Titled 'June a la Carte,' this year's program focuses on great political documents, feminism, world politics and a Newark cuisine sampler.
The event has a $5 entrance fee and all of the proceeds will benefit NAMI, the National Alliance on Mental Illness, the charity of choice of the co-sponsor Psychology Club. A representative of NAMI will be visiting CAGDstravaganza, and the event will also feature local DJs Steve Rosenkratz and Jean Carlo Vilalta of Boom GetLoud.
Students will be able to watch the teams compete in the League of Legends tournament, enjoy free food and drinks, watch animations submitted by other students, and play games developed by other students.
"I'm excited to see some of the talent that's in our student body, and it's awesome that CAGD and the Psychology Club got together to benefit NAMI," says Danielle Ferraro, a junior studying environmental science at UD. "I've also heard that Boom GetLoud is awesome, and I know every college student always wants free things."
League of Legends was chosen as the tournament game because it is currently the most played game in the world. While Instagram has 7.5 million average daily visitors, League of Legends has 12 million daily active players. It is a free to play game that has its roots in sportsmanship, player experience and strategy, according to the League of Legends main website.
Anyone, including the public and faculty, may attend this event and submit projects or register teams. To submit a project, contact Meredith Greer at mgreer@udel.edu. To register a team, contact Andre Marianiello at andrevm@udel.edu. 
For more information or to RSVP, visit the CAGDstravaganza Facebook event page.
About CAGD
The Computer Animation and Game Design Club is a registered student organization at the University of Delaware. Students watch movies, play games and make both. 
Upcoming events hosted by CAGD include a presentation by Lianne Cruz of Sucker Punch Productions, a presentation by Nathan Solomon of the Phildelphia Game Lab and a hackathon/game jam. 
For more information, contact CAGD president and co-founder Ryan O'Dowd at rodowd@udel.edu.