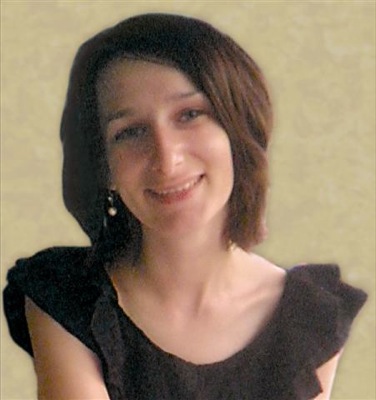 July 11: Pre-Raphaelite research
Pre-Raphaelite fellow to discuss research in program at Morris Library
11:54 a.m., June 27, 2013--The University of Delaware Library and the Delaware Art Museum invite the campus community to an informal discussion by Laura Kilbride, the 2013 Fellow in Pre-Raphaelite Studies, on her research.
The discussion will be held on Thursday, July 11, at noon, in the Class of 1941 Lecture Room in the Morris Library.
June 5: Blue Hen 5K
University of Delaware graduates planning to attend Alumni Weekend are encouraged to register for the annual Blue Hen 5K walk and run, which will be held Sunday morning, June 5.
June 6-9: Food and culture series
The 20th annual June Lecture Series at the Osher Lifelong Learning Institute at UD in Wilmington will be held June 6-9. Titled 'June a la Carte,' this year's program focuses on great political documents, feminism, world politics and a Newark cuisine sampler.
The Fellowship in Pre-Raphaelite Studies is jointly supported by the University of Delaware Library and the Delaware Art Museum. Kilbride is in residence from mid-June through mid-July. 
A light buffet will be available.
Acceptances are requested via by email at libraryrsvp@winsor.lib.udel.edu or by calling 302-831-2231. Although acceptances are strongly encouraged, walk-ins are welcome.
During her fellowship residency in Delaware, Kilbride is using the resources of both the Delaware Art Museum and the University of Delaware Library to study, in particular, the poet Algernon Charles Swinburne and the painter-poet Dante Gabriel Rossetti, from their first meeting in 1857 through 1868, when Swinburne commented on his friend's art in "Notes on some Pictures of 1868."
Kilbride, a doctoral candidate at St. John's College, University of Cambridge, is preparing a dissertation on the topic of "Swinburne'a Style." 
The recipient of several fellowships, including the Entente Cordiale language scholarship in Paris and the Benefactor's Scholarship from St. John's College, Kilbride has won several of Cambridge's most prestigious awards — the John Kinsella/Tracy Ryan Poetry Prize, the Cambridge Quarterly Prize for the best Dissertation in Part II of the English Tripos, the Cook Prize for academic excellence from Queen's College and the Sam Hatfield Poetry Prize, also from Queen's College.