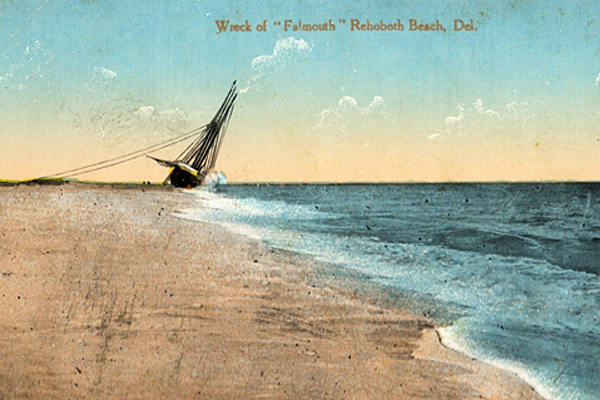 Aug. 1-Sept. 4: 'Delaware Beaches'
Library announces exhibition 'Delaware Beaches: Tales from the Deep End'
10:06 a.m., July 30, 2012--The University of Delaware Library has announced the opening of a new exhibition "Delaware Beaches: Tales from the Deep End," in the Information Room on the first floor of the Morris Library. The exhibition will be on view from Wednesday, Aug. 1, through Tuesday, Sept. 4.
Local legends and folklore have historical and cultural significance, and are an intrinsic part of a community's identity. These stories spark intrigue and curiosity, as well as, provide insight into the past. This exhibition will feature books that focus on true stories of shipwrecks off the Delaware coast, legends about the Delaware Cape and local lore surrounding the shores of Delaware.
June 5: Blue Hen 5K
University of Delaware graduates planning to attend Alumni Weekend are encouraged to register for the annual Blue Hen 5K walk and run, which will be held Sunday morning, June 5.
June 6-9: Food and culture series
The 20th annual June Lecture Series at the Osher Lifelong Learning Institute at UD in Wilmington will be held June 6-9. Titled 'June a la Carte,' this year's program focuses on great political documents, feminism, world politics and a Newark cuisine sampler.
"Delaware Beaches: Tales from the Deep End" is curated by Laurie Rizzo, assistant librarian, Special Collections Department, with exhibition preparation by Anita Wellner, library assistant, Manuscripts and Archives Department, and design and installation of both the physical and virtual exhibition by Laurie Rizzo, assistant librarian in the Special Collections Department.