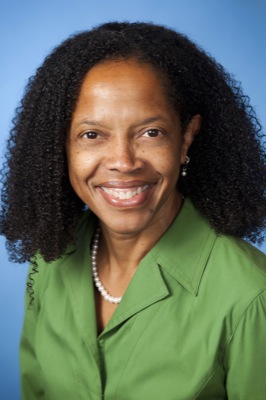 Feb. 7, 8: Science and diversity
Georgia Tech's Barabino to lecture on diversity among STEM faculty
8:09 a.m., Jan. 22, 2013--The Georgia Institute of Technology's Gilda Barabino will visit the University of Delaware campus Feb. 7-8 for two invited lectures.
She will deliver an invited diversity lecture Friday, Feb. 8, at 2:30 p.m. in 303 Gore Hall, titled "Identity Formation and Career Progression: Differential Experiences for Underrepresented Minorities." 
June 5: Blue Hen 5K
University of Delaware graduates planning to attend Alumni Weekend are encouraged to register for the annual Blue Hen 5K walk and run, which will be held Sunday morning, June 5.
June 6-9: Food and culture series
The 20th annual June Lecture Series at the Osher Lifelong Learning Institute at UD in Wilmington will be held June 6-9. Titled 'June a la Carte,' this year's program focuses on great political documents, feminism, world politics and a Newark cuisine sampler.
This lecture is sponsored by the STEM (science, technology, engineering and mathematics) project of the President's Diversity Initiative.
Barabino is noted for strengthening diversity and inclusion on the Georgia Tech campus, where she is a professor and associate chair for graduate studies in biomedical engineering. Her interests lie in science identity formation and race and gender in academia. 
She also serves as the president of the Biomedical Engineering Society, a national professional organization "devoted to developing and using engineering and technology to advance human health and well-being."
In research, Barabino focuses on cell and tissue responses to mechanical forces in the context of sickle cell disease and orthopedic tissue engineering, which she will discuss at a research seminar hosted by the College of Engineering's biomedical engineering program Thursday, Feb. 7, at 10 a.m. in 318 Wolf Hall.
Both events are open to the public.
Article by Sarah E. Meadows