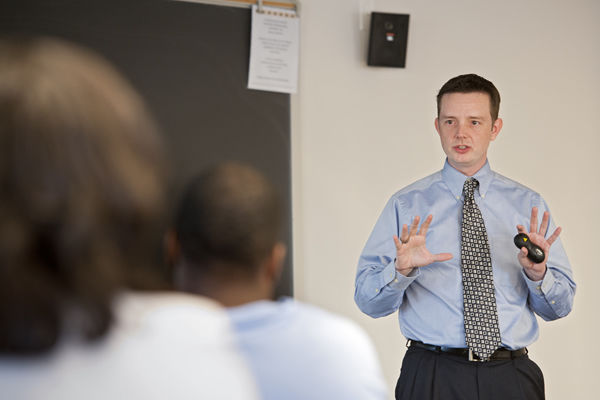 Jan. 17: Professional development
Career-oriented UD certificate overview set at Doubletree in Wilmington
3:51 p.m., Jan. 3, 2013--A free information session about spring professional development certificates offered by the University of Delaware's Division of Professional and Continuing Studies will be held at 6 p.m., Thursday, Jan. 17, at the Doubletree Hotel, 700 N. King St., Wilmington.
Certificates to be featured include: Business Analyst, Clinical Trials Management, Financial Planning, Lean Six Sigma Green Belt, Optimizing Big Data, Paralegal and Advanced Paralegal, and Project Management.
June 5: Blue Hen 5K
University of Delaware graduates planning to attend Alumni Weekend are encouraged to register for the annual Blue Hen 5K walk and run, which will be held Sunday morning, June 5.
June 6-9: Food and culture series
The 20th annual June Lecture Series at the Osher Lifelong Learning Institute at UD in Wilmington will be held June 6-9. Titled 'June a la Carte,' this year's program focuses on great political documents, feminism, world politics and a Newark cuisine sampler.
The information session is an ideal place for potential students to find out if a certificate would meet their needs, to meet instructors and UD staff, and have the opportunity to ask questions about the programs. Graduates from several programs will be on hand, and refreshments will be served.
A recent study by Georgetown University's Center on Education and the Workforce called certificate programs a gateway to gainful employment and to college degrees, with over a million certificates awarded each year. "In the context of concerns about rising college costs and student loan debt, certificates, which are cheaper and take less time to complete than college degrees, have become of increasing interest," explained the researchers, outlining the rationale for their study.
"Certificates are a homegrown American invention and are expanding rapidly in response to a wide range of educational and labor market demands," reported the researchers. A major finding of the study is that the postsecondary certificate has become a cost-effective tool for increasing educational attainment and gainful employment in the U.S. 
Last semester, 101 students earned professional development certificates through UD's Professional and Continuing Studies. UD certificate program instructors combine strong academic credentials with extensive real-world experience gained from working for outstanding organizations, including Fortune 500 companies, small businesses and not-for-profit organizations.
Classes for all professional development certificates meet at the UD Downtown Center at 8th and King streets in Wilmington, and are scheduled to suit working professionals. Time required to complete these certificates ranges from three months to just over a year.
The information session is free, but reservations are requested. For more information about UD certificate programs, call 302-831-7600, visit the website or write to continuing-ed@udel.edu.
Photo by Evan Krape