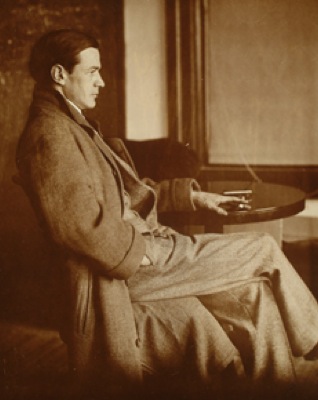 March 1: 'New Woman'
Stetz to deliver guest lecture on Käsebier at Delaware Art Museum
2:15 p.m., Feb. 25, 2013--Margaret D. Stetz, Mae and Robert Carter Professor of Women's Studies and professor of humanities at the University of Delaware, will deliver a guest lecture on "The New Woman in Black and White" at 6 p.m., Friday, March 1, at the Delaware Art Museum in Wilmington.
The lecture coincides with the Delaware Art Museum's exhibition "Gertrude Käsebier's Photographs of the Eight: Portraits for Promotion" and the University of Delaware exhibition "Gertrude Käsebier: The Complexity of Light and Shade," which is on view through June 28 in the Old College Main Gallery.
June 5: Blue Hen 5K
University of Delaware graduates planning to attend Alumni Weekend are encouraged to register for the annual Blue Hen 5K walk and run, which will be held Sunday morning, June 5.
June 6-9: Food and culture series
The 20th annual June Lecture Series at the Osher Lifelong Learning Institute at UD in Wilmington will be held June 6-9. Titled 'June a la Carte,' this year's program focuses on great political documents, feminism, world politics and a Newark cuisine sampler.
Käsebier (1852–1934) is considered one of the most influential American photographers of the early 20th century. Known for her promotional portraits of "the Eight" and her powerful images of motherhood, she bridged the world of fine art photography and commercial portraiture. 
In the lecture, Stetz will discuss Käsebier's life, work and participation in a network of "New Women" who used their careers as photographers and journalists to address feminist issues. 
The event is open to the public free of charge, but registration is required. For registration, visit the Delaware Art Museum website or call 302-571-9590.
Image courtesy of the Delaware Art Museum